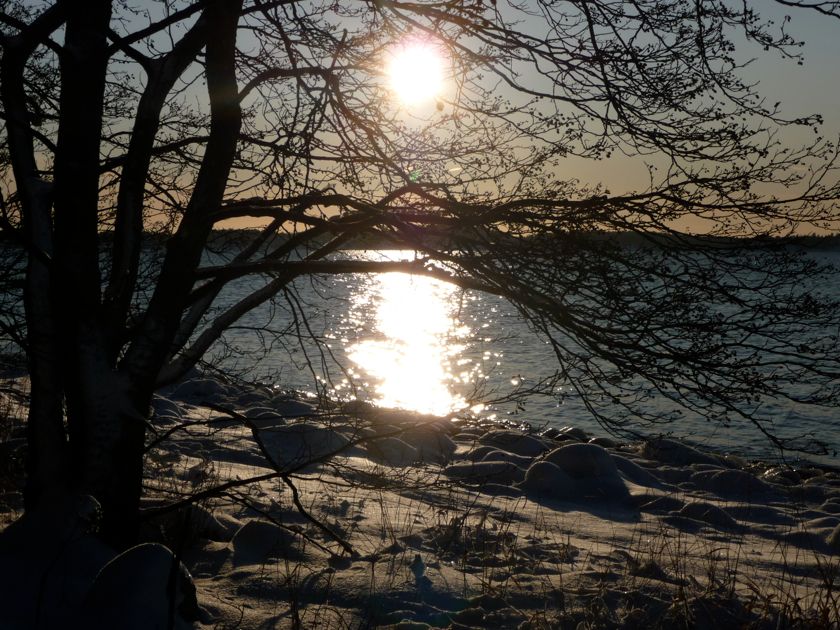 2010 started with the coldest January since they started measuring in the 18th century. Although in early January there was still no ice on Ingaröfjärden.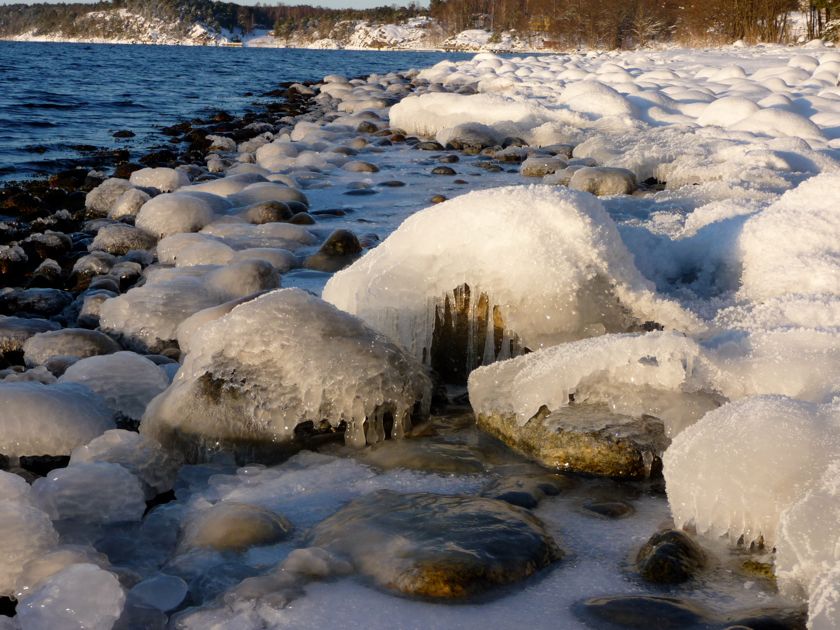 Ice formations.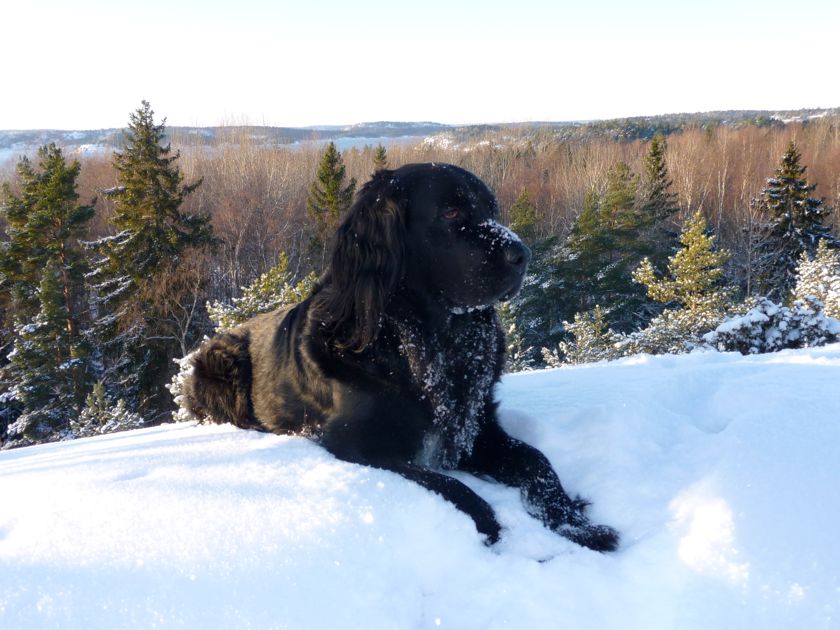 On top of our lookout mountain. From here you can see al the way to the Globe Arena in Stockholm. Disa enjoys the snow.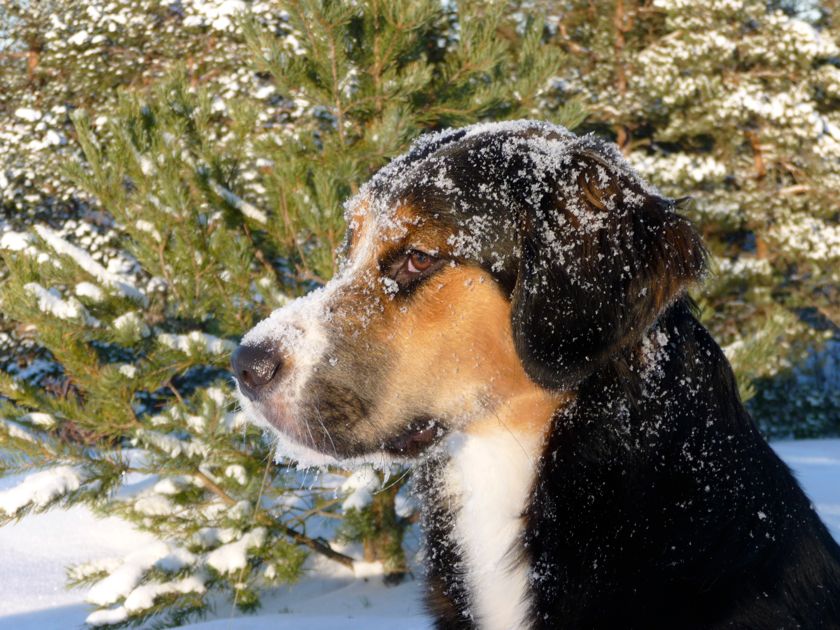 Tyra likes the snow as well.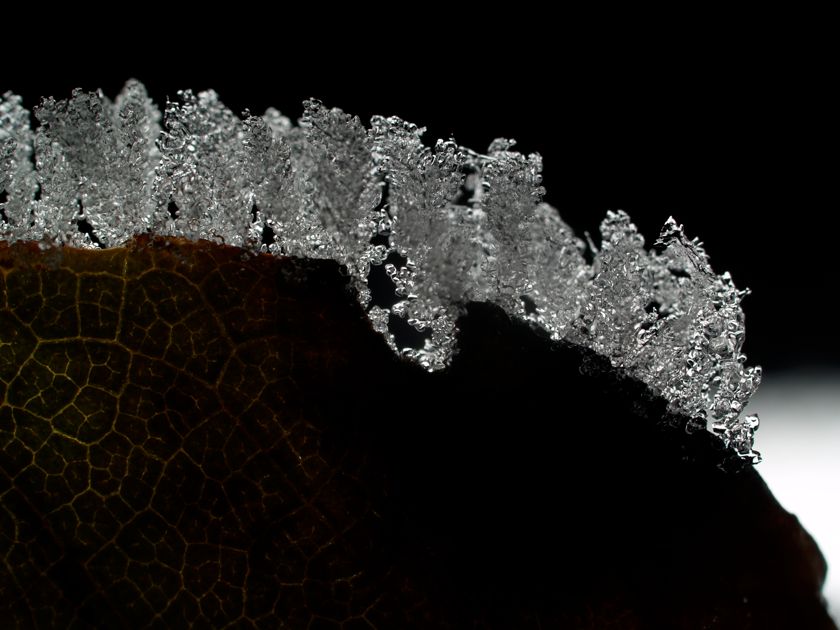 A fozen leaf close-up.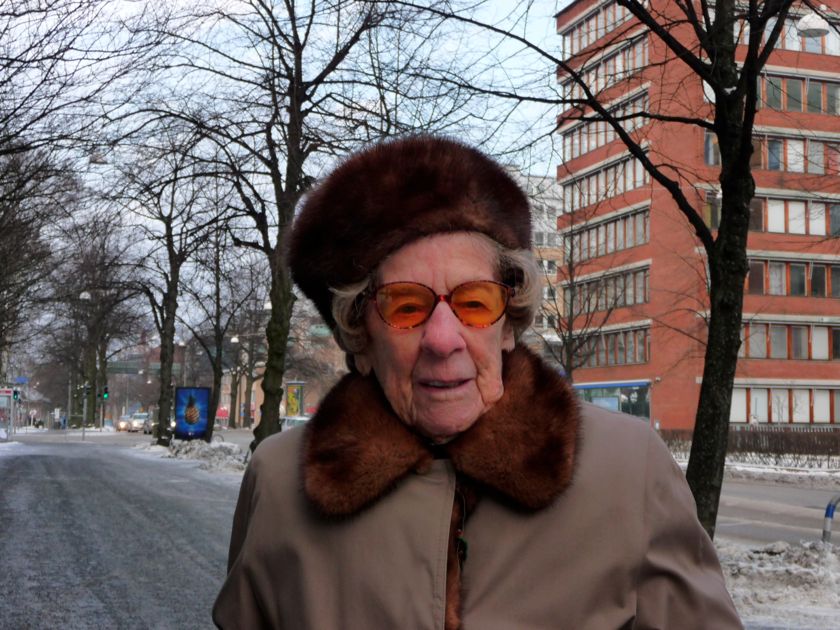 In the end of Januari Malotte went to visit her grandmother AnnMari in Göteborg.
A nigh month later, on February 27th, at an age of 101 years and 6 days, she quietly passed away.
Wished-for by her but mournfully for us that were left behind.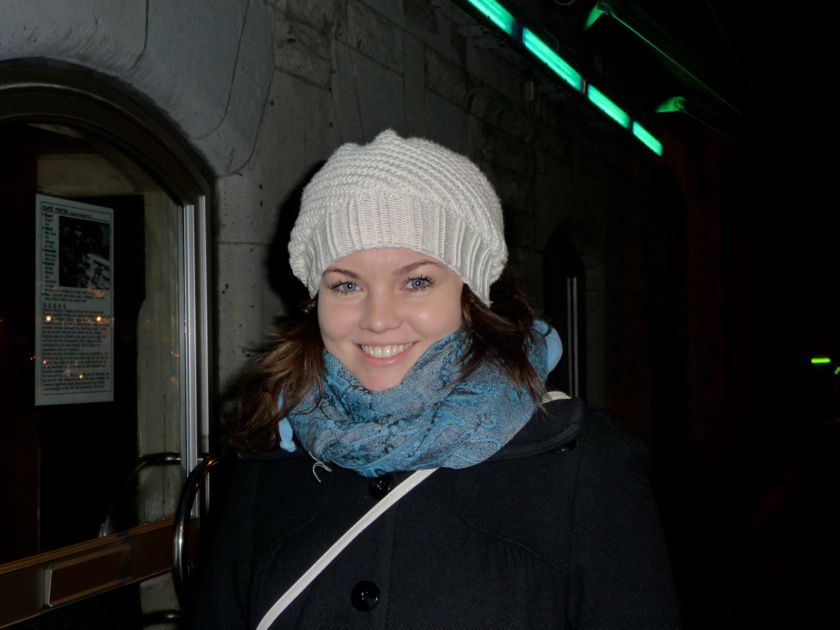 During the Göteborg trip Malotte also met Björns niece Michelle who studied at Balettakademin.
She currently acts in "Sunset Boulevard" at the Göteborg Opera, amusical that has received good reviews.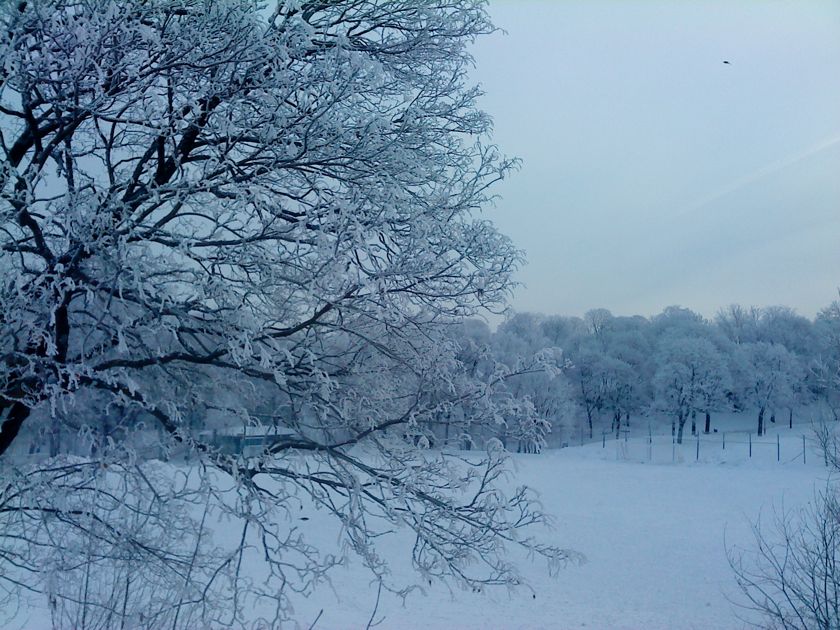 On a morning walk with the dogs in a wintry Tanto, a park close to where we live.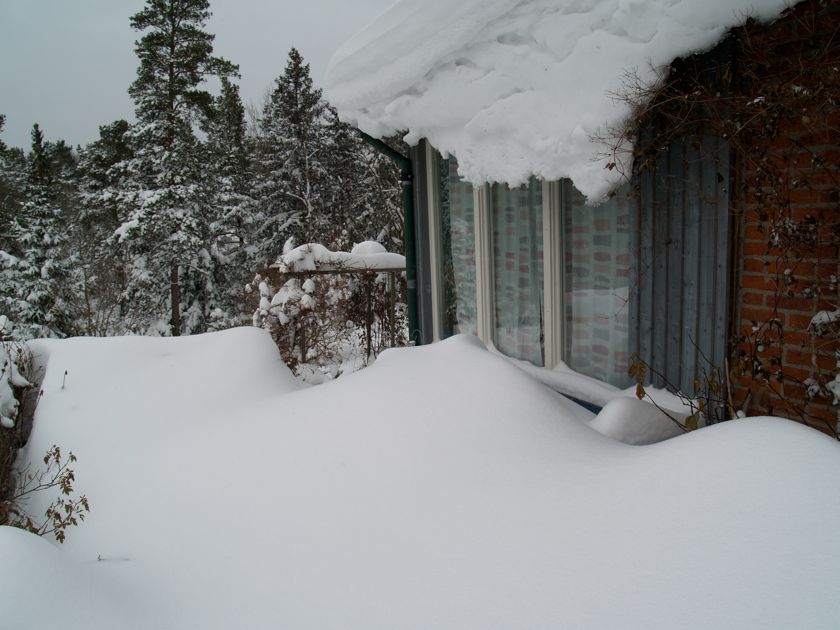 There was a record amount of snow. Can you see the sofa beneath the window?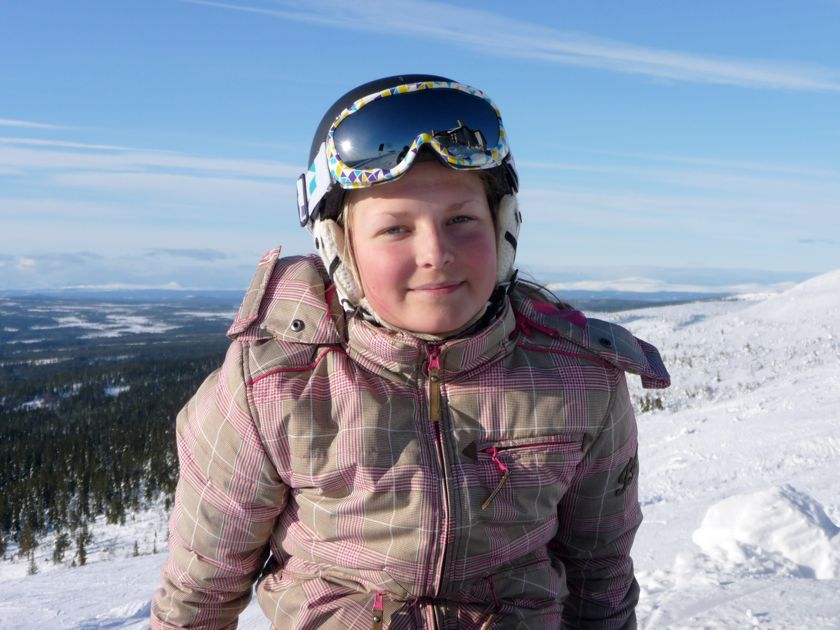 During the 'sports' break the first week in March we went to Vemdalsskalet with the Bergmann family.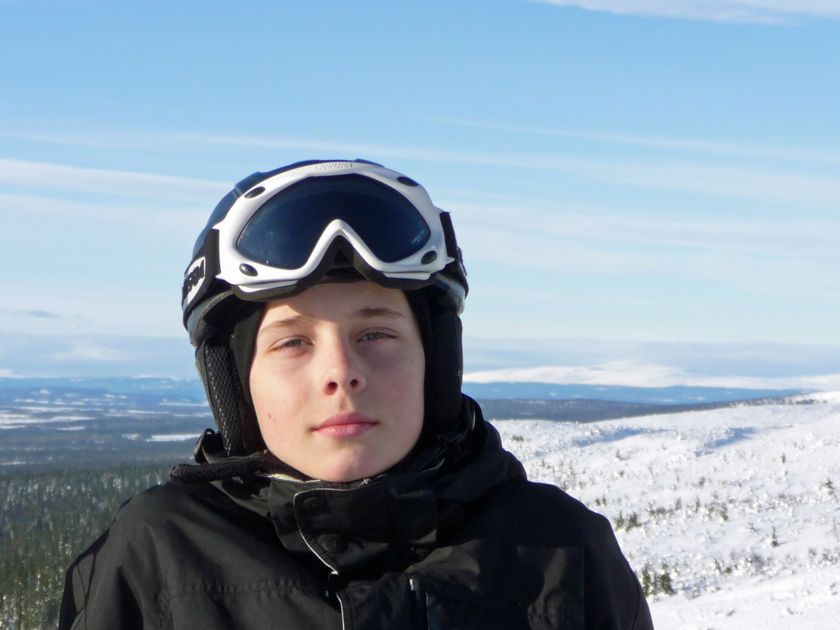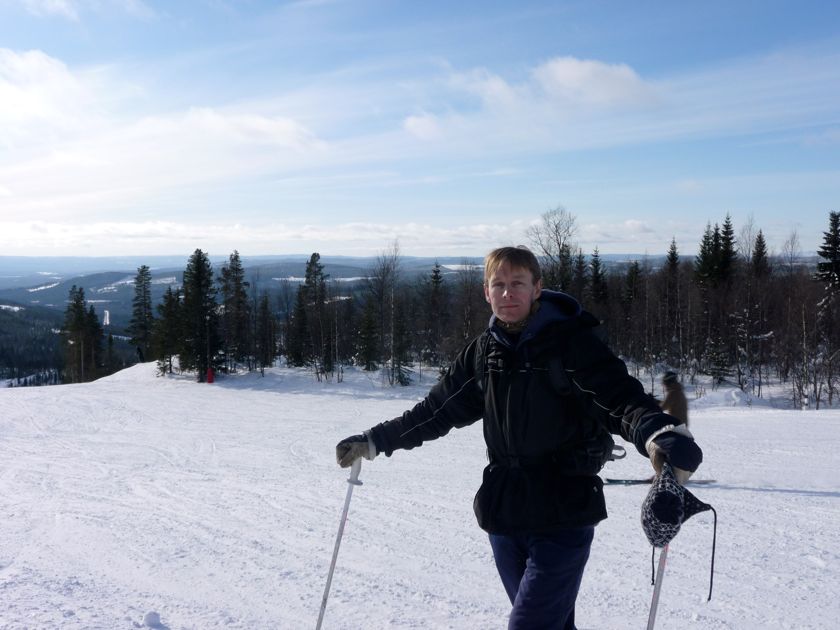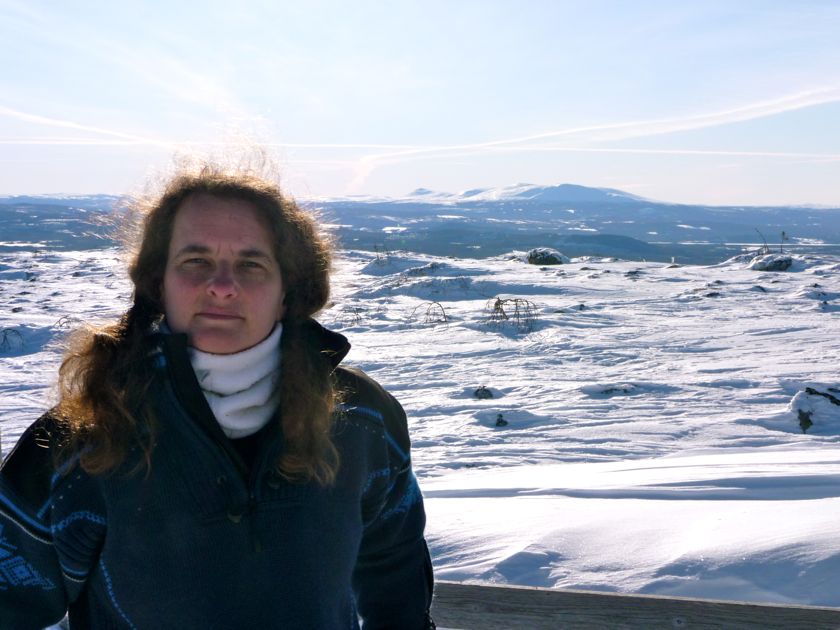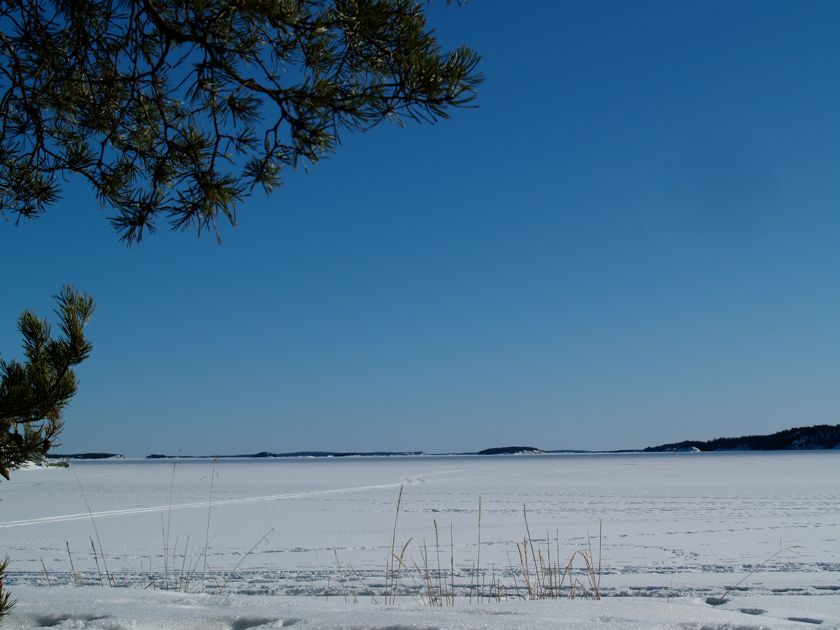 In march the ice was thick on Ingaröfjärden.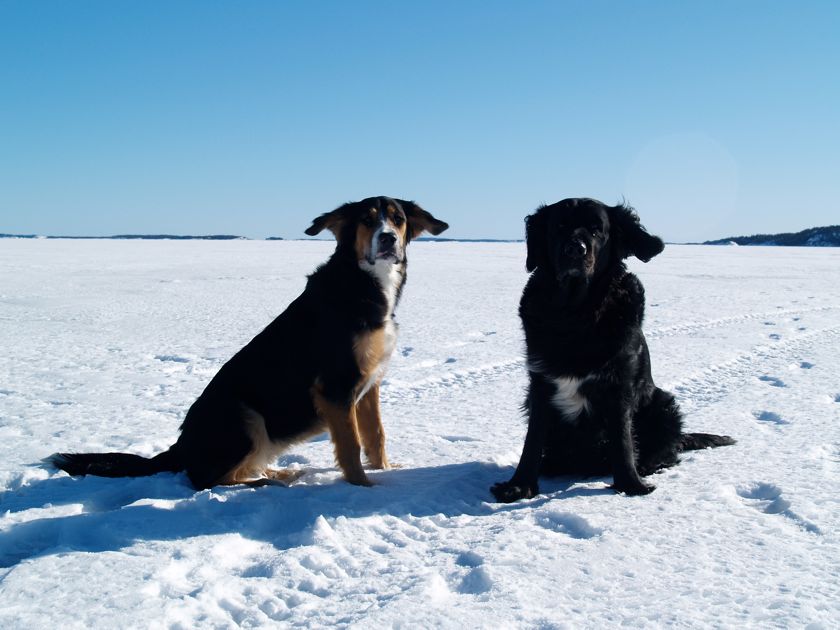 Tyra and Disa with ears like Dumbo, the flying elephant, it was windy.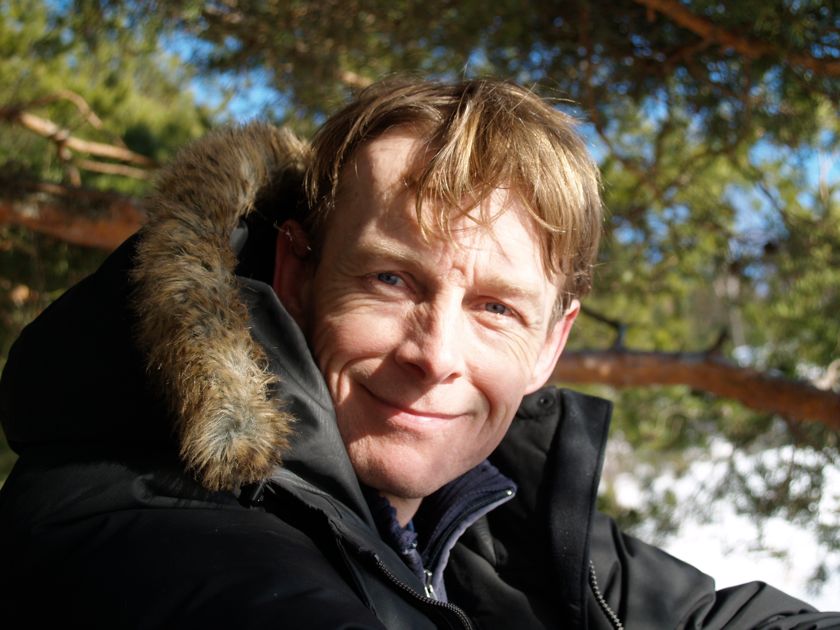 Björn enjoys the sun.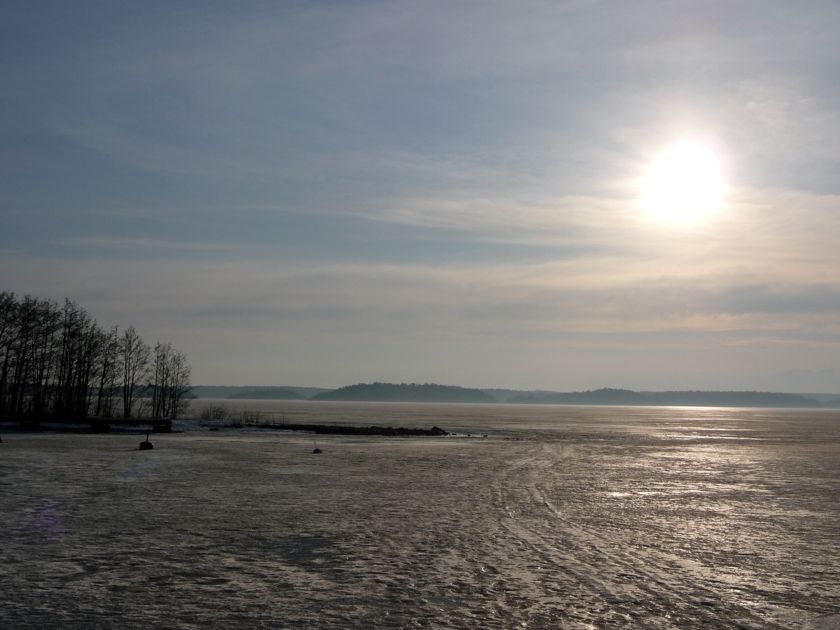 And the winter held on. Ingaröfjärden was still frozen in April.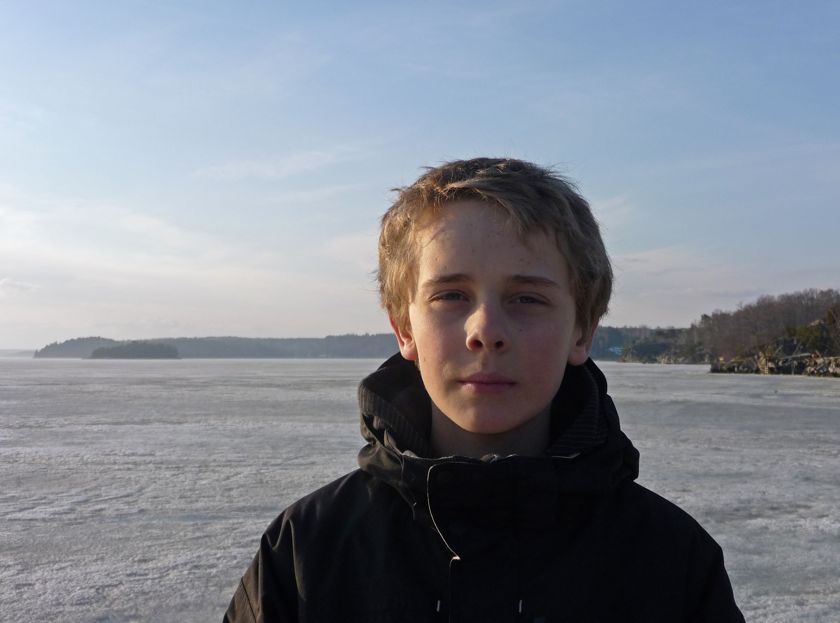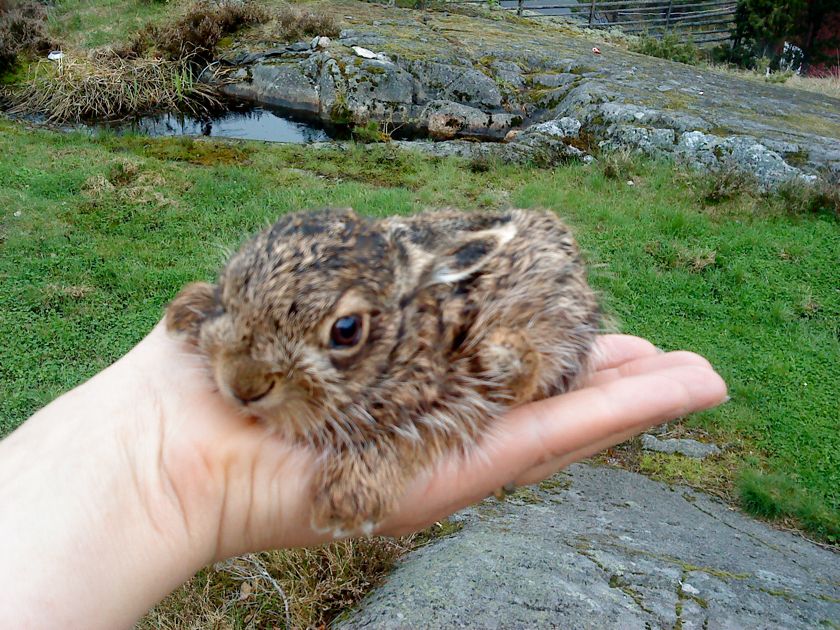 But finally the spring came. During the Ascension weekend Tyra found a total of 5 hare babies, 2 dead and 3 alive.
After consulting with an animal rescue center we deemed them deserted and took care of them. They were handed over to a 'hare expert' and even though it apparently is quite difficult to nurture hare babies they all survived and were released in a protected area when they had become big enough.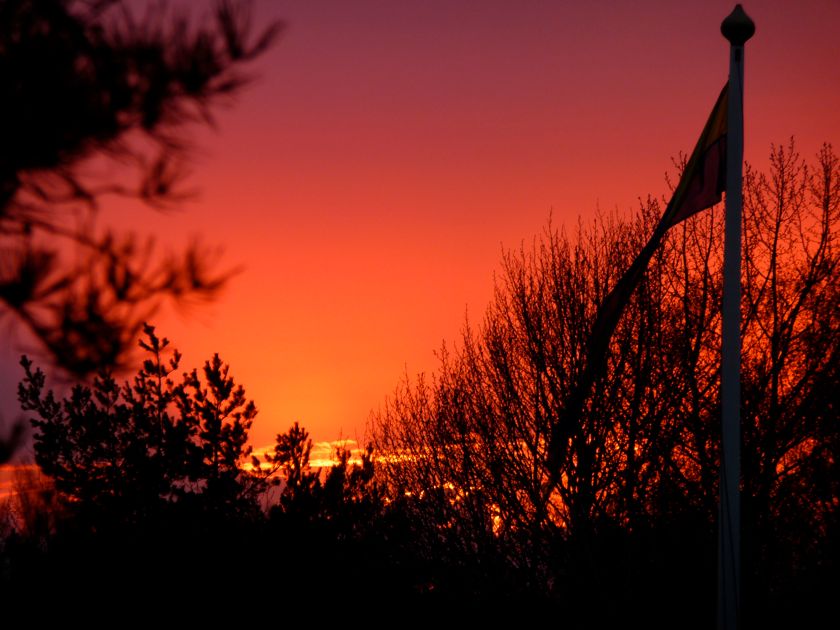 Sunset at Ingarö.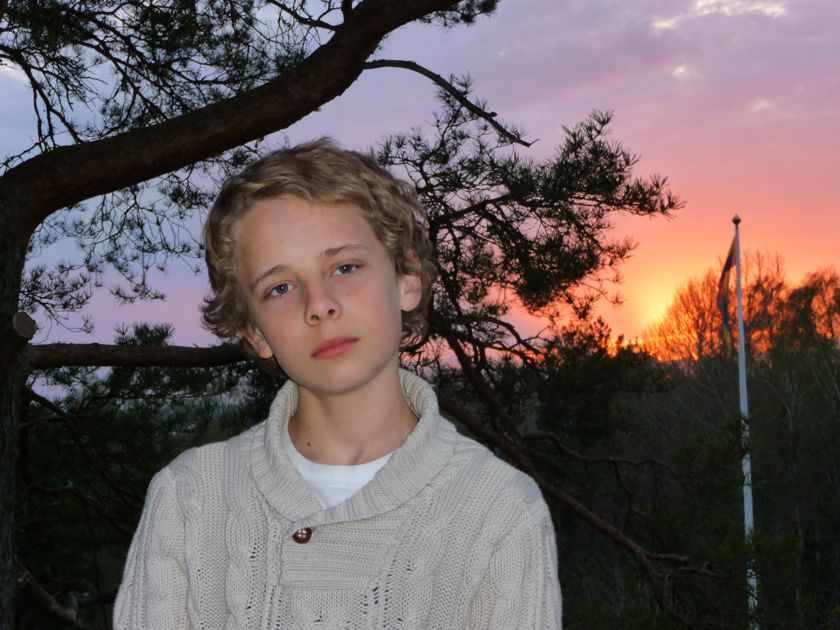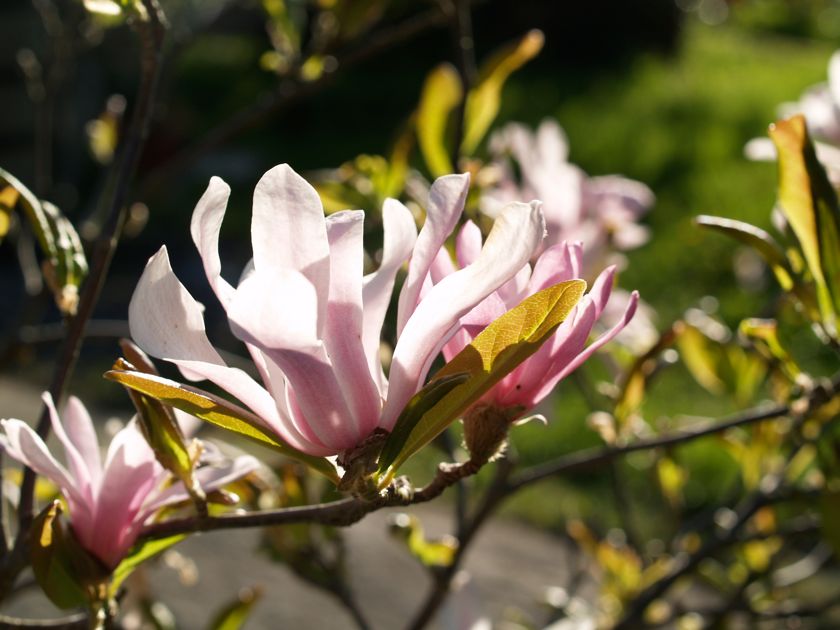 Finally the flowers started to bloom.
Magnolia.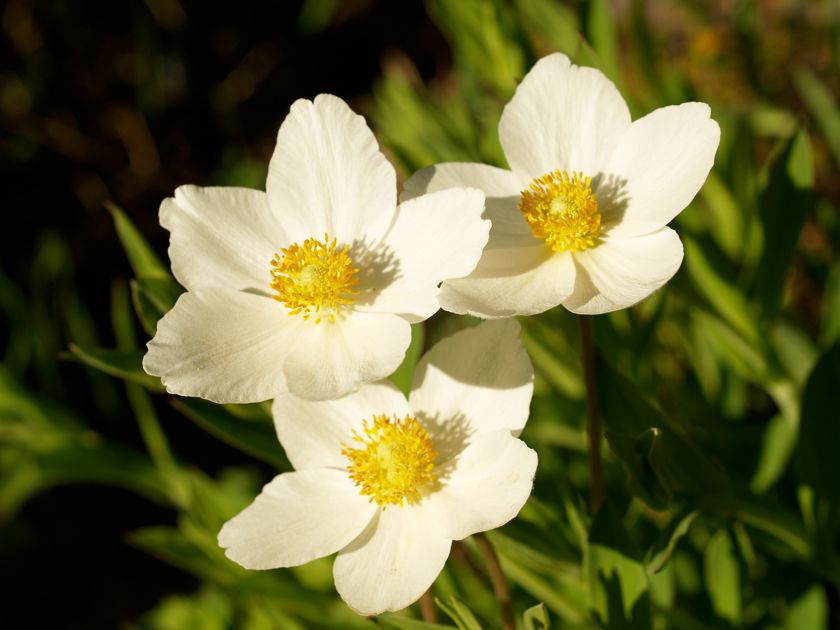 Anemones.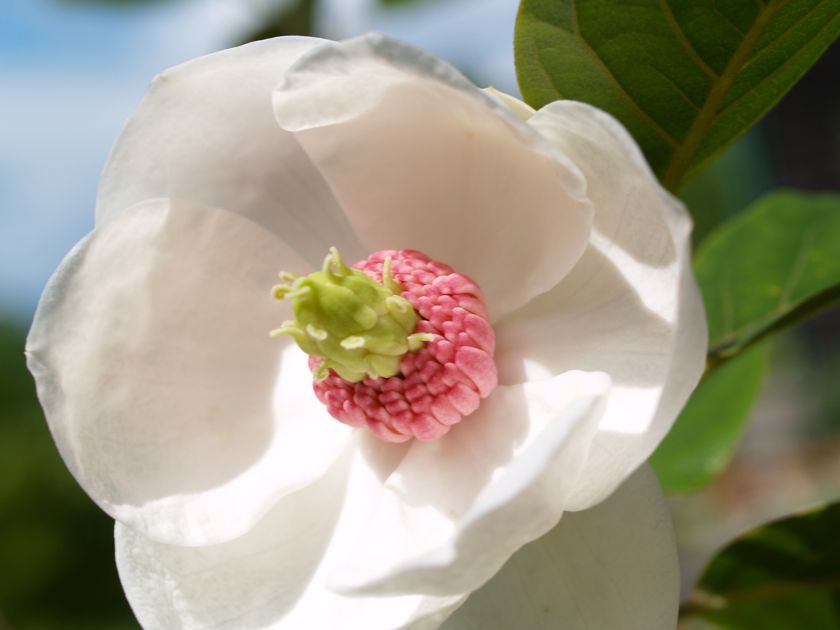 June magnolia.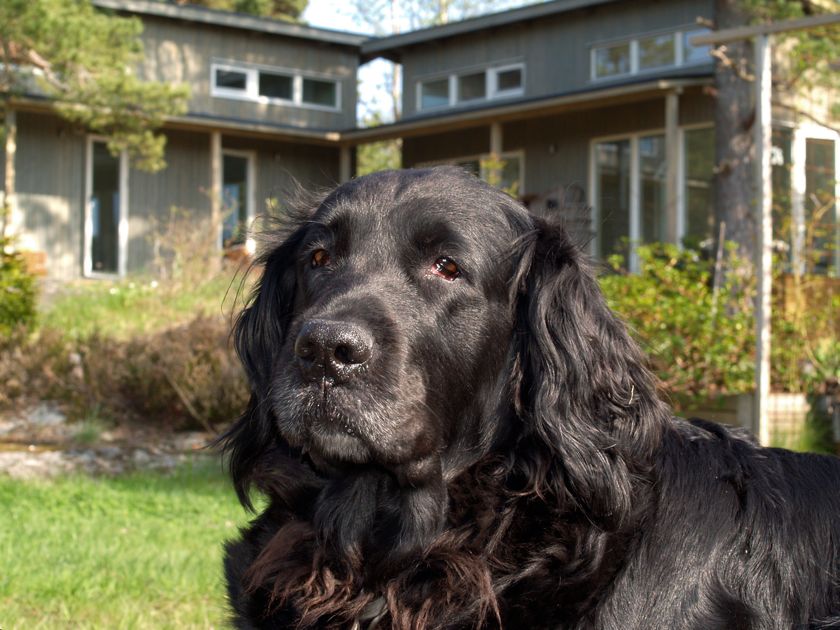 Disa in front of the 'new' houses at Ingarö.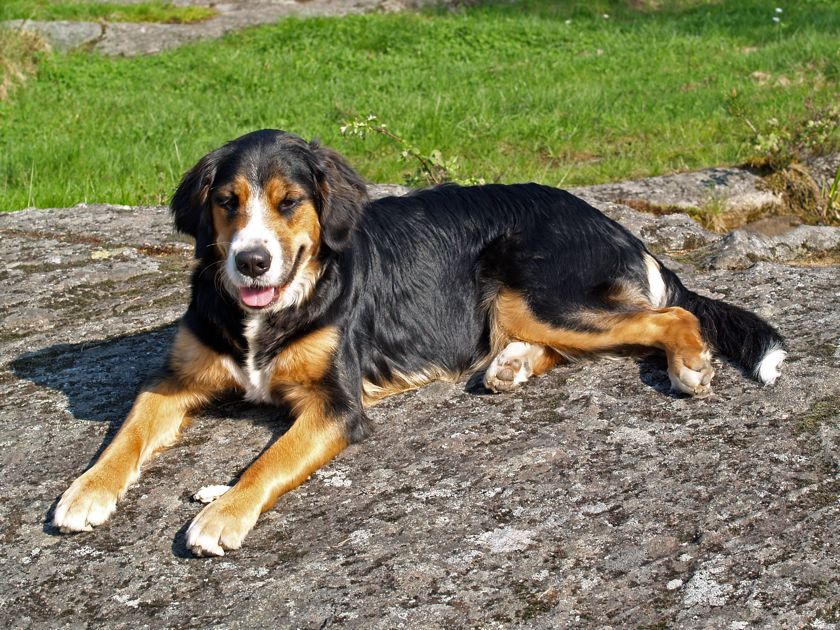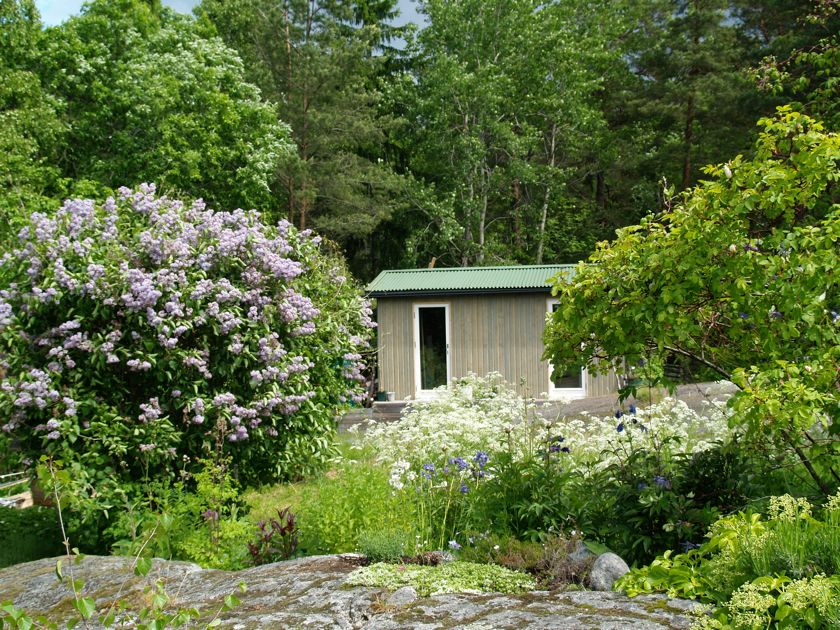 The guest house have gotten a face lift with new doors and facade (at least on one side :-)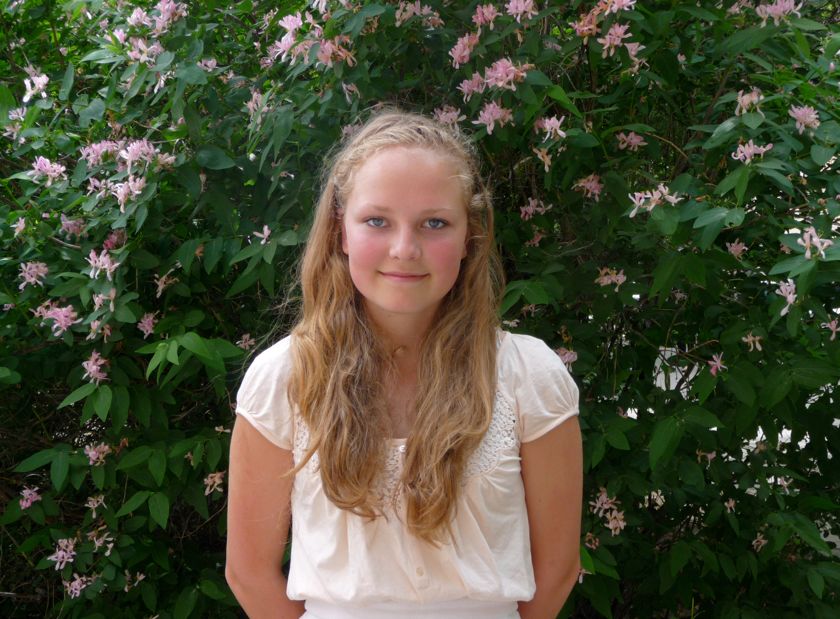 Channas last day in compulsory school was the 9th of June.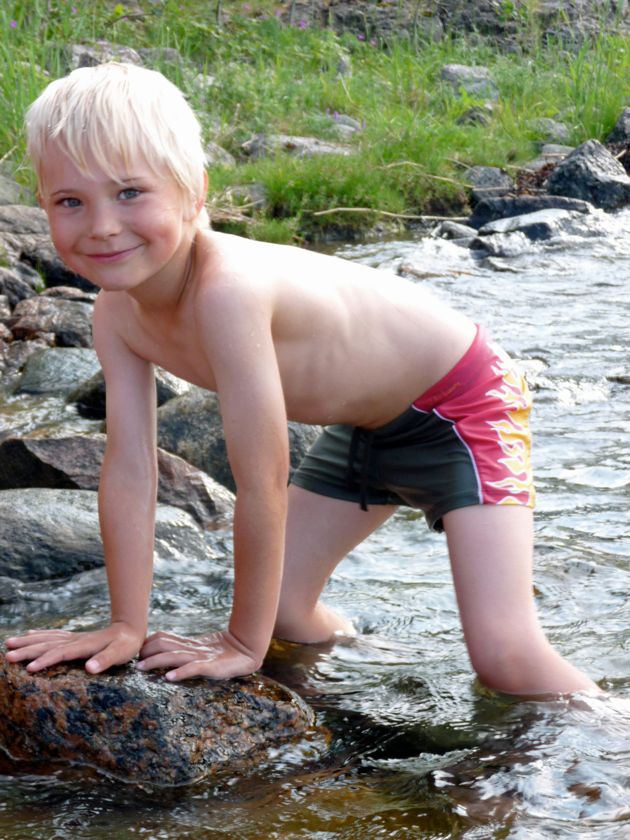 Midsummer was celebrated at Nässlingen with amongst others the Bergmann family, here represented by Otto.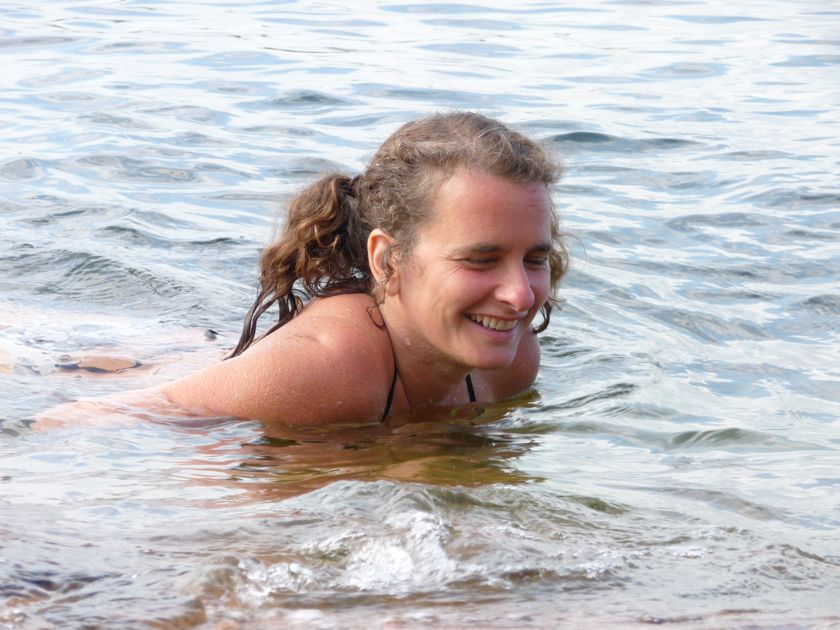 The weather was so good we even went swimming. Although the water wasn't too warm ...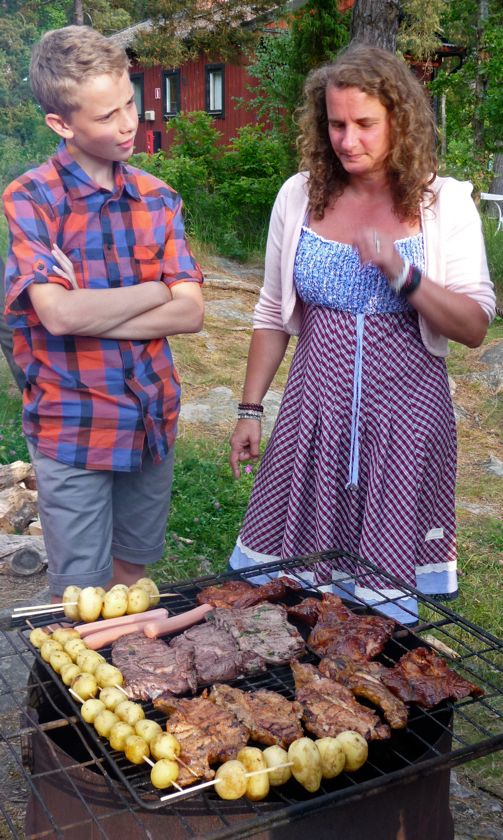 Traditional barbecue on Midsummer Eve.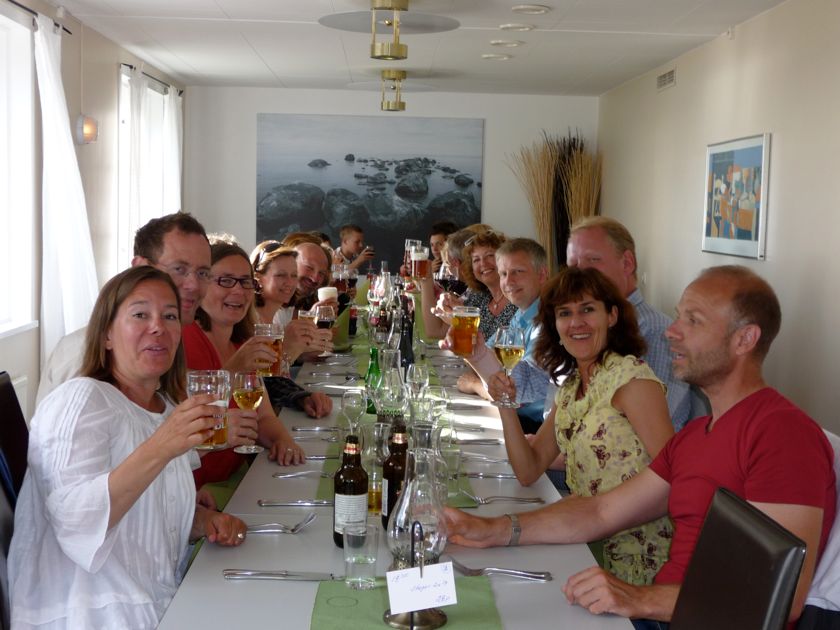 Traditional restaurant dinner on Midsummer Day.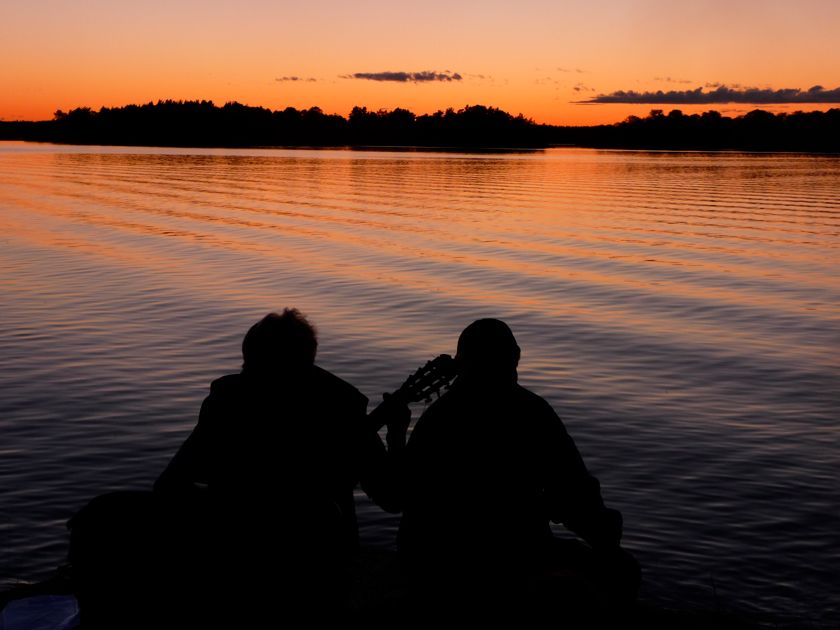 Entertainment with song and guitar playing on the cliffs.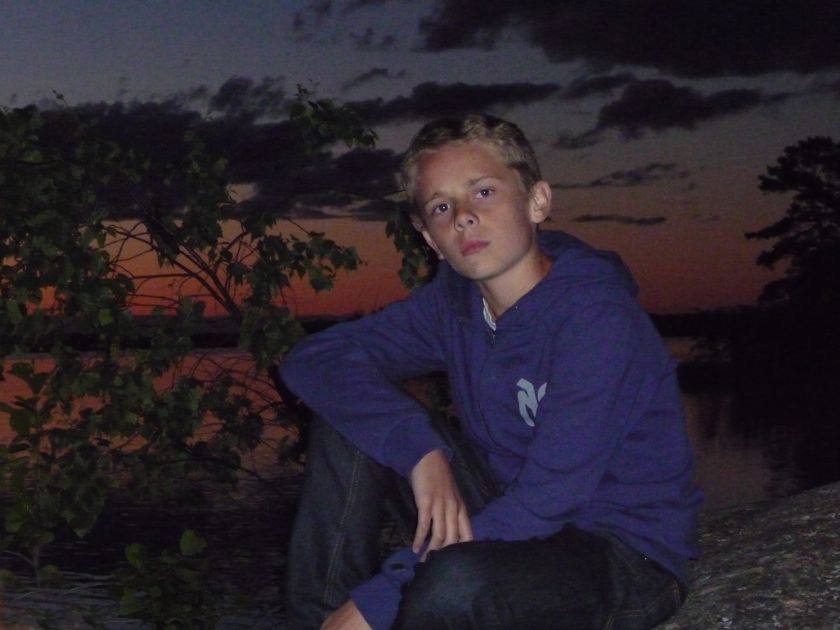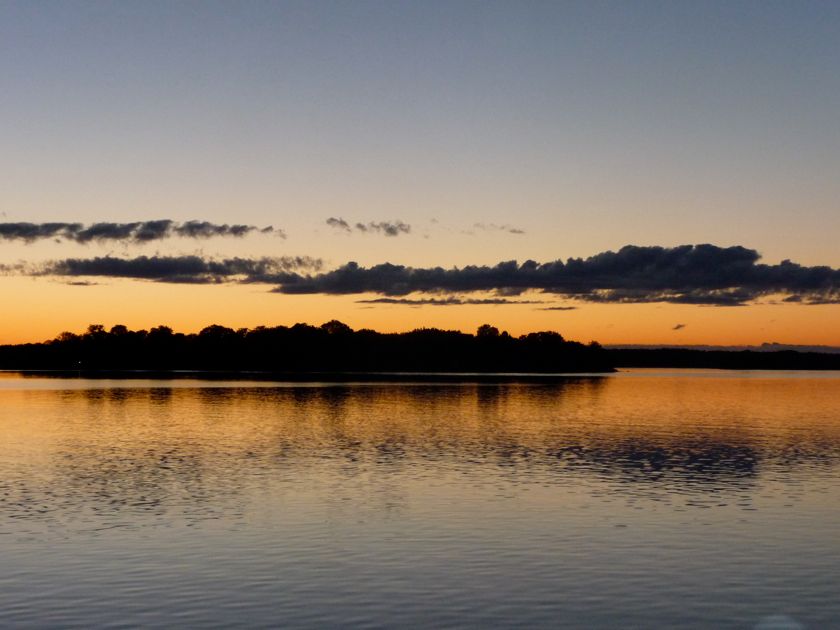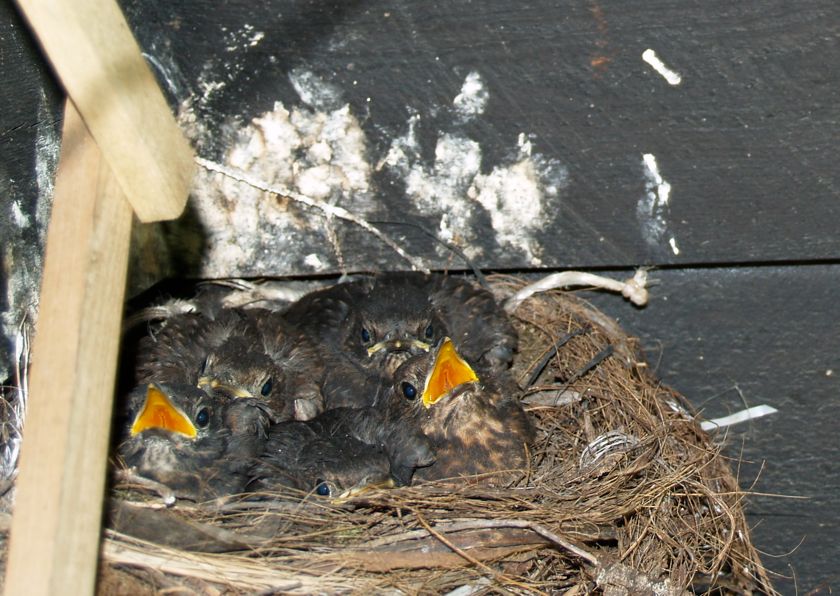 During spring a bird couple har decided to build a nest right outside our door on Ingarö.
They probably regretted that when our vacation started and we moved out to Ingarö because they alarmed flew away every time we opened the door.
We tried to remember using the door on the other side as much as possible.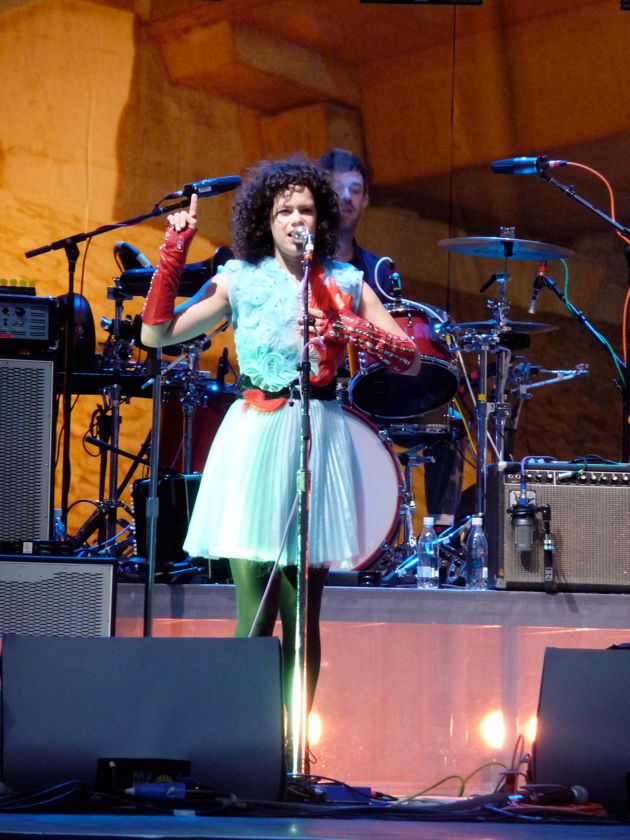 On June 30th Björn and Malotte went to Dalhalla, an old mine turned concert arena, outside Rättvik to see Arcade Fire.
It was a good concert but maybe not worth 600 km in a car.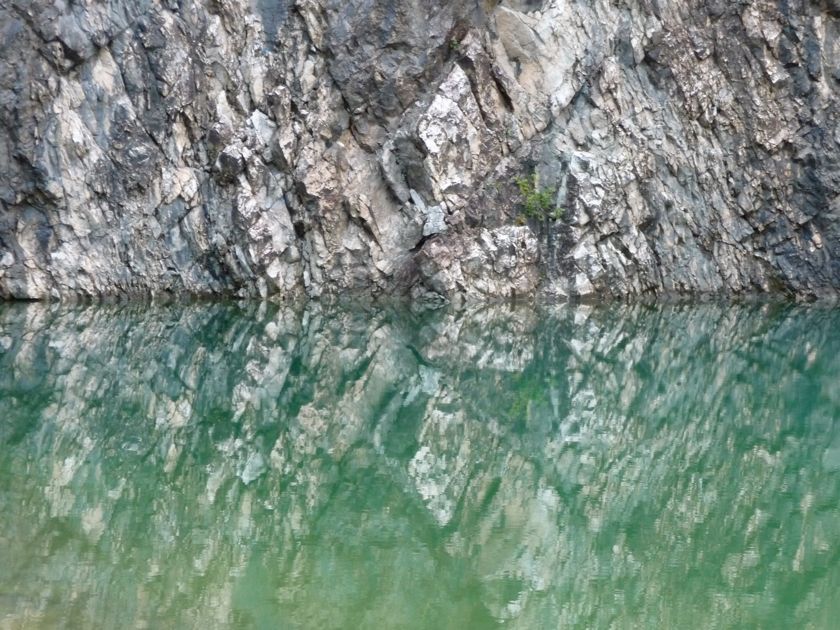 The water surronding the scene had a distinctive colour.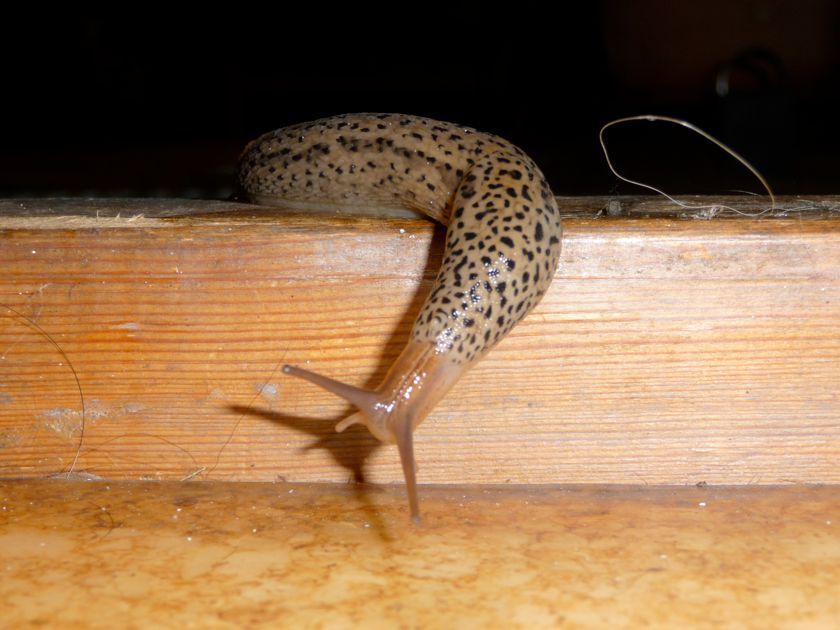 An unexpected visit.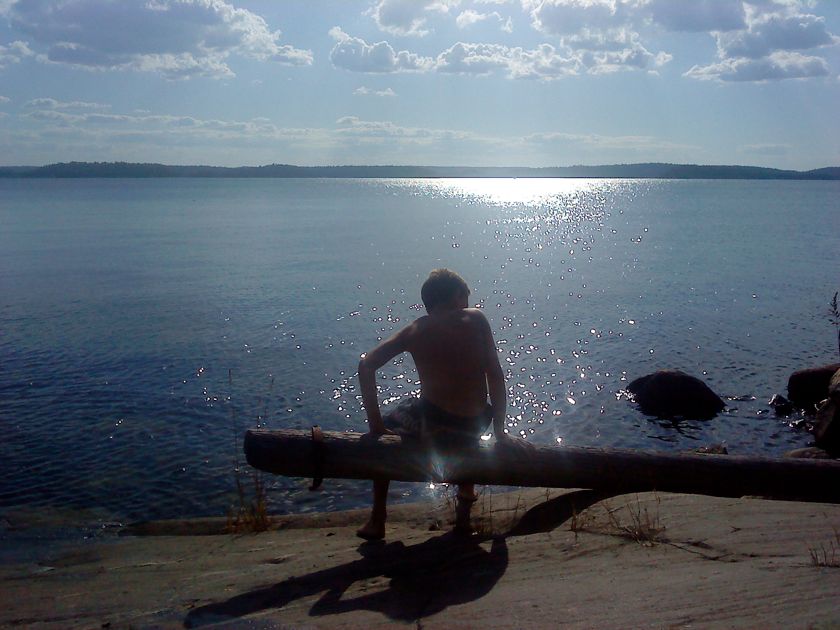 The fantastic summer weather made us spend a lot of time on the cliffs down by the water.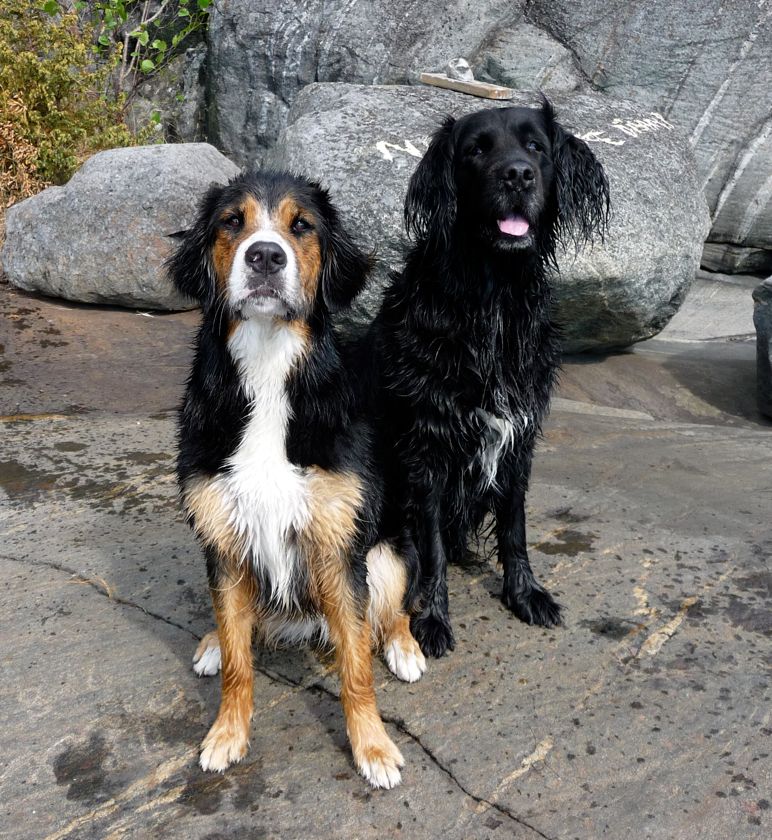 Dogs that like to swim.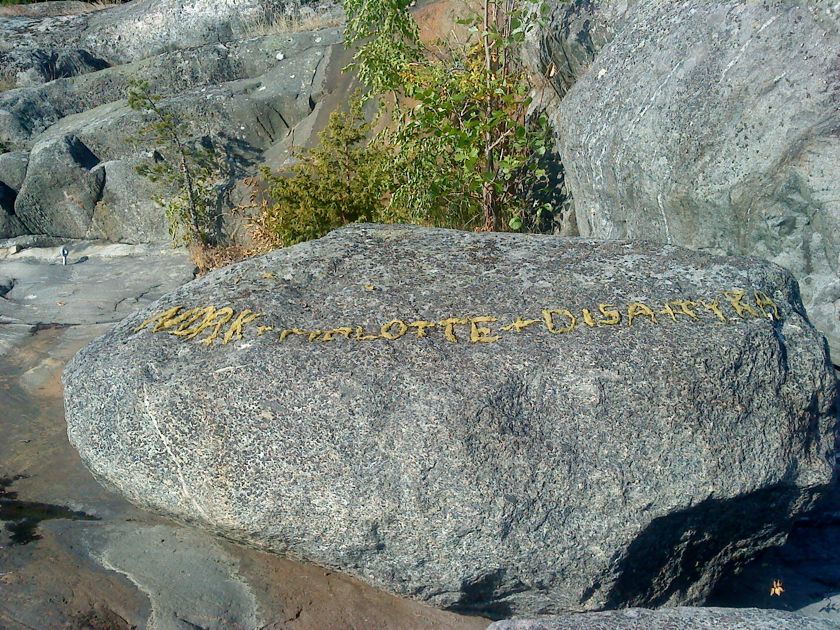 Seaweed graffiti signed Noak.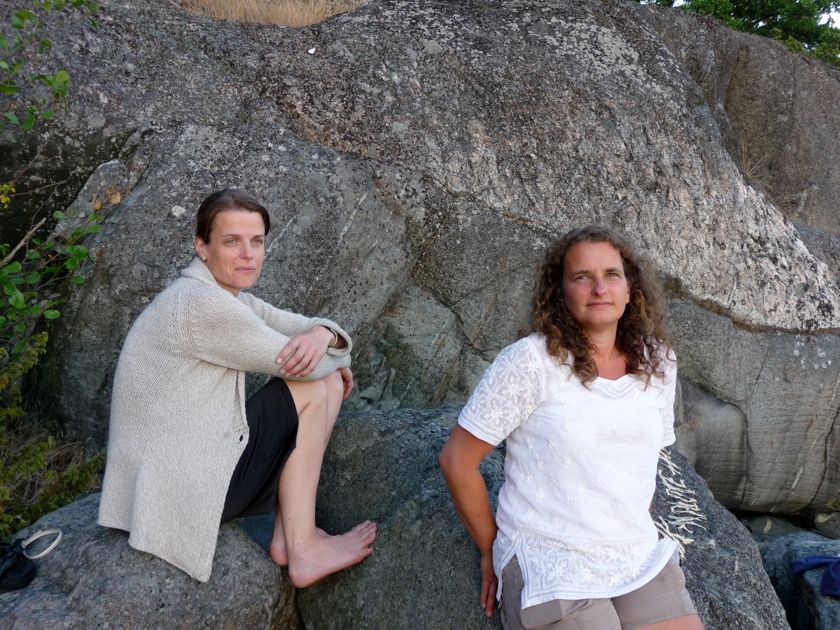 Friends visiting us, like Anna, was 'forced' down to the cliffs as well.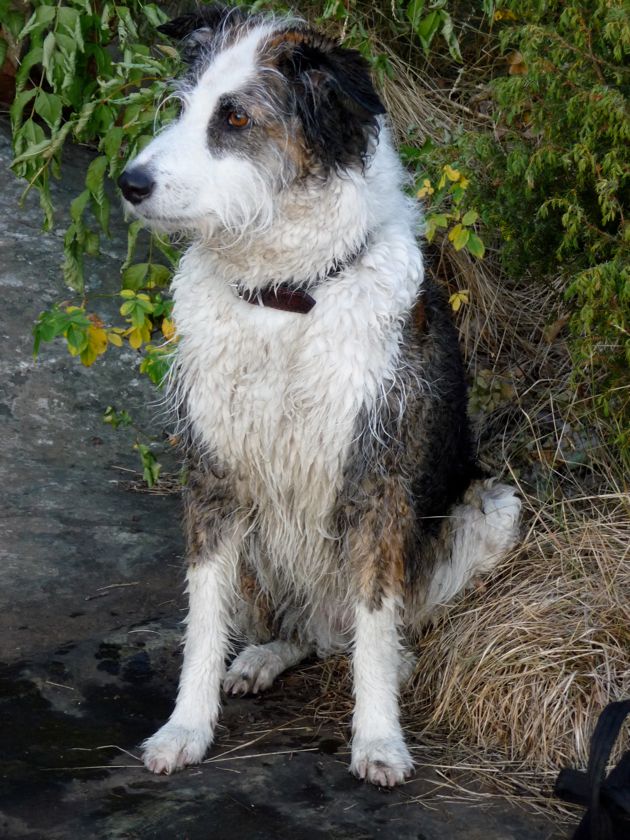 Anna's dog Zita.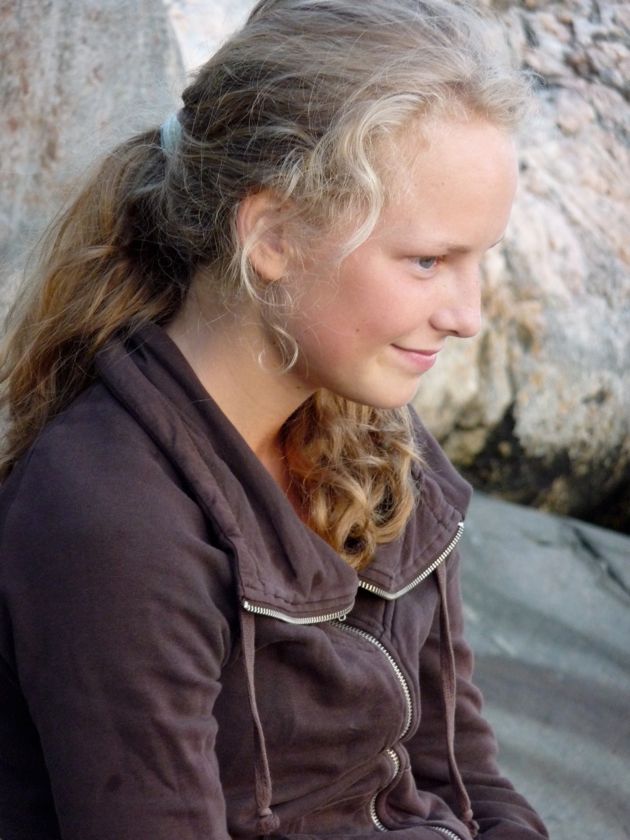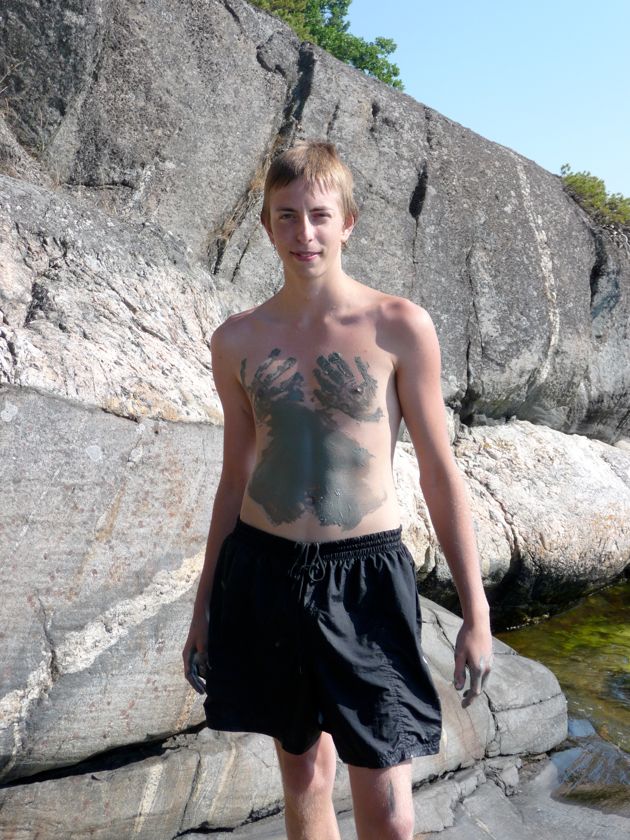 Nina, Thomas and Måns (photo) also came.


Noak swims with Disa and Nina's dog Siri.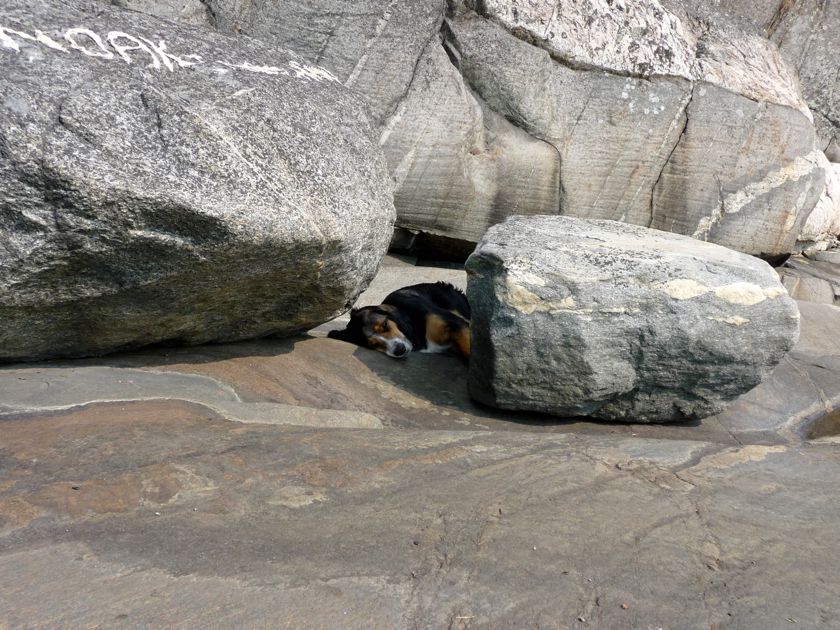 Tyra has tired of swimming and found some shade.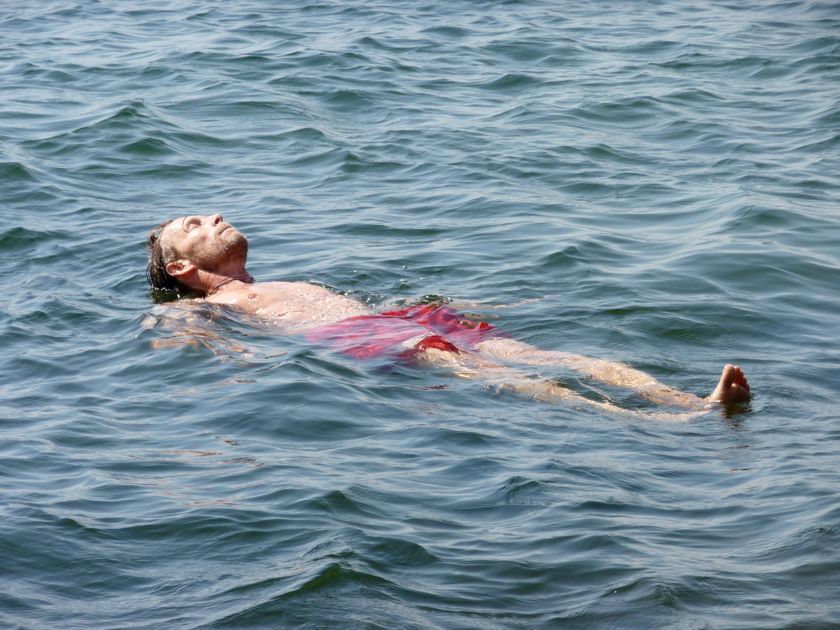 Since the water temperature went up to 23 degrees even Björn went swimming.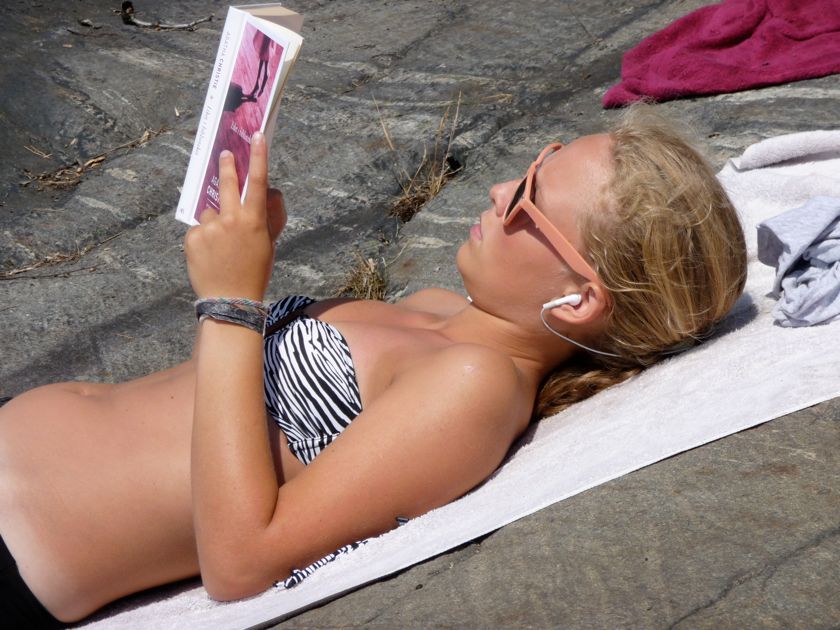 Channa prefered reading though.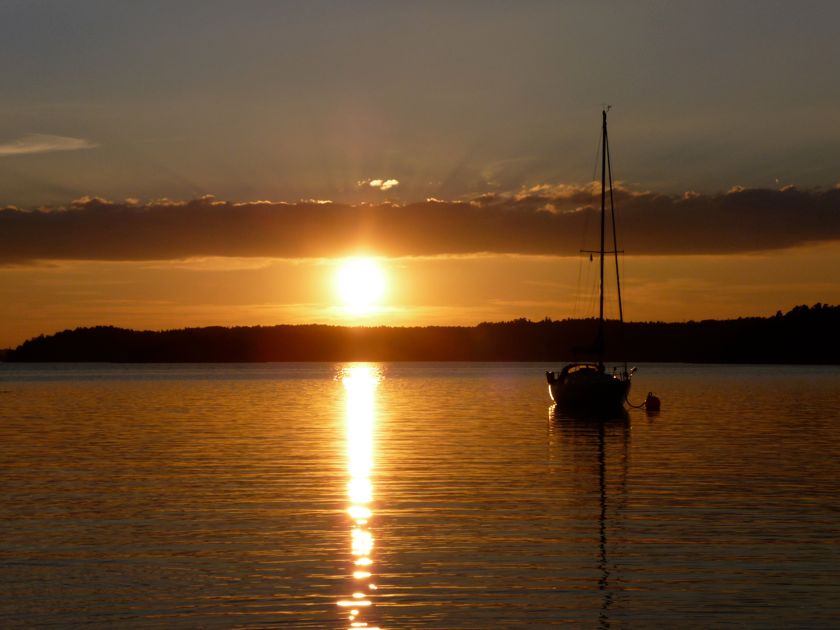 Baldersnäs bay.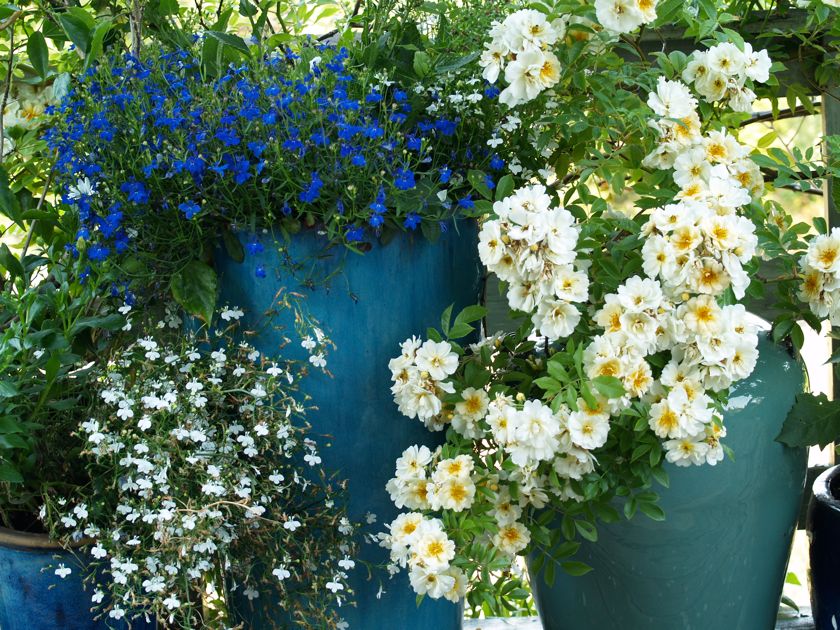 A lot of watering was required to keep the flowers alive.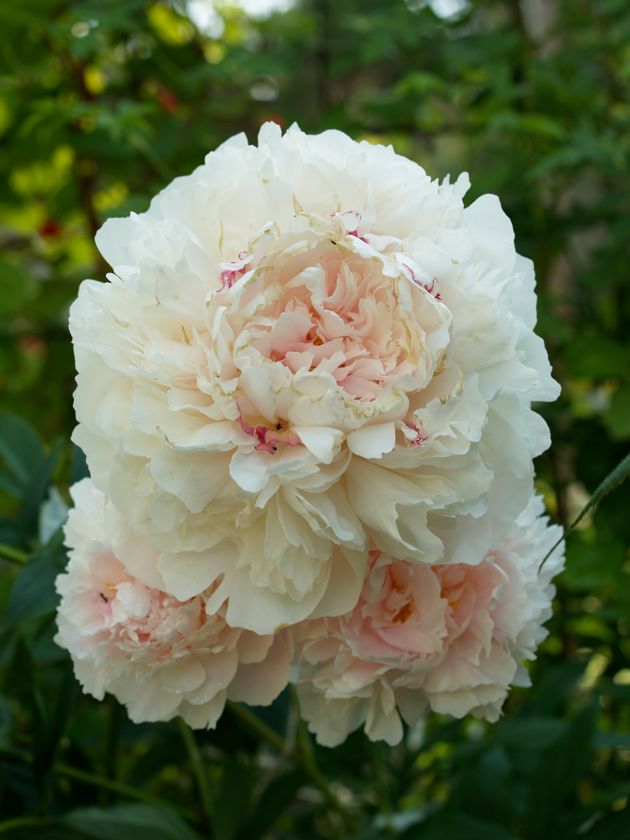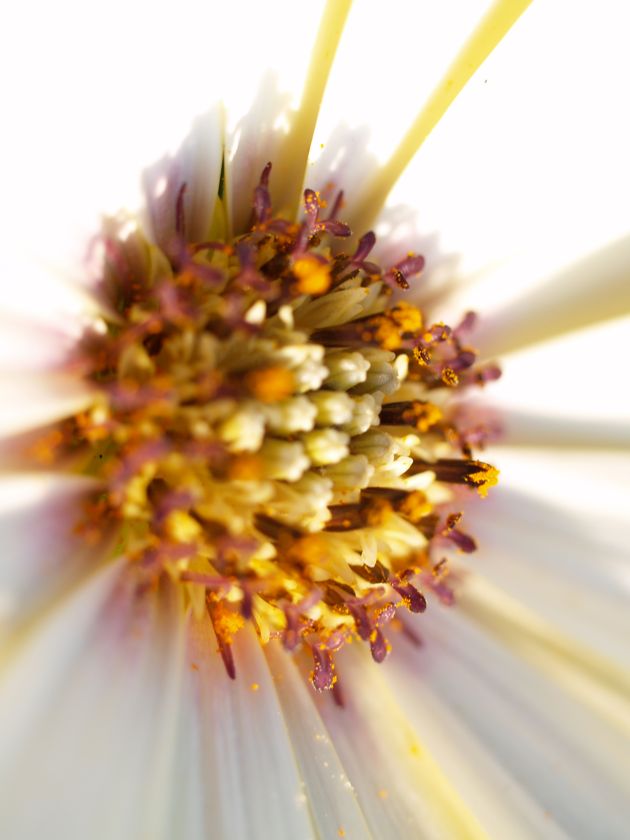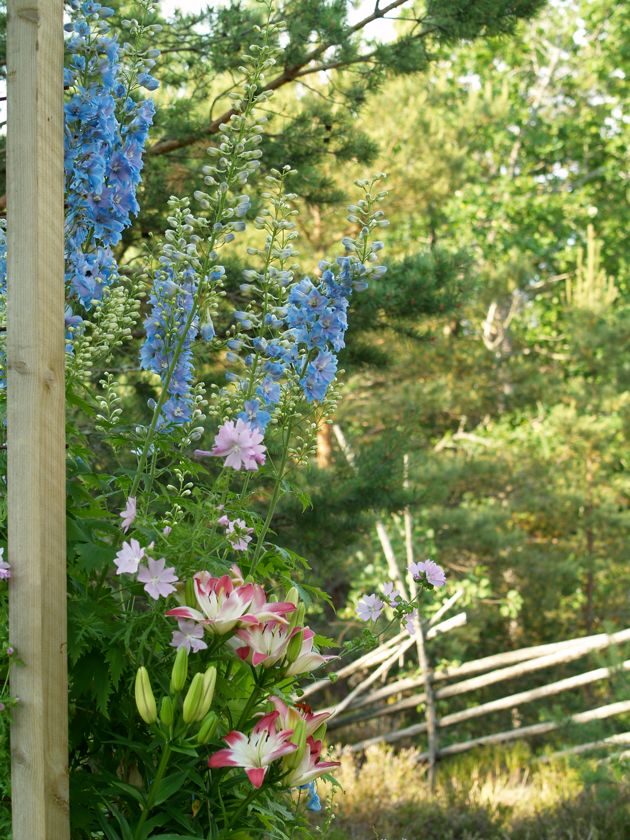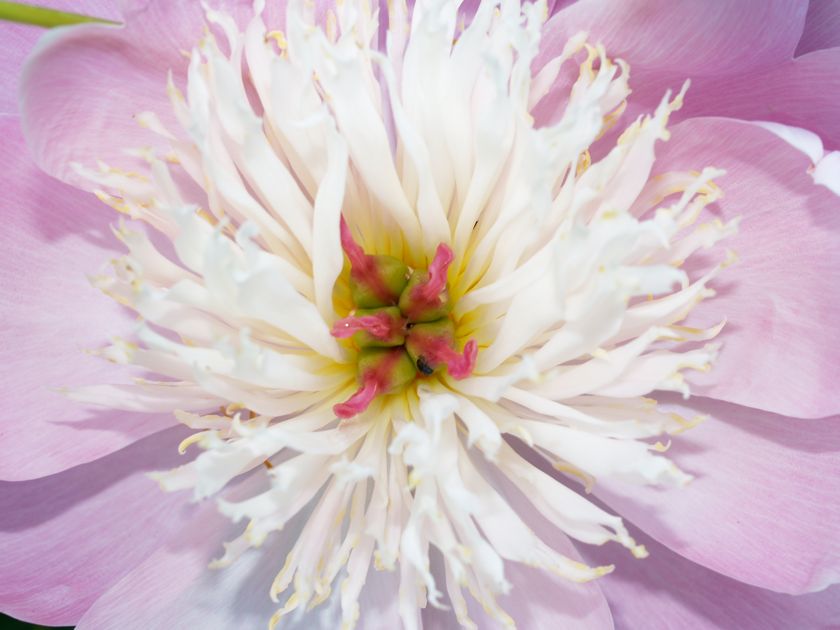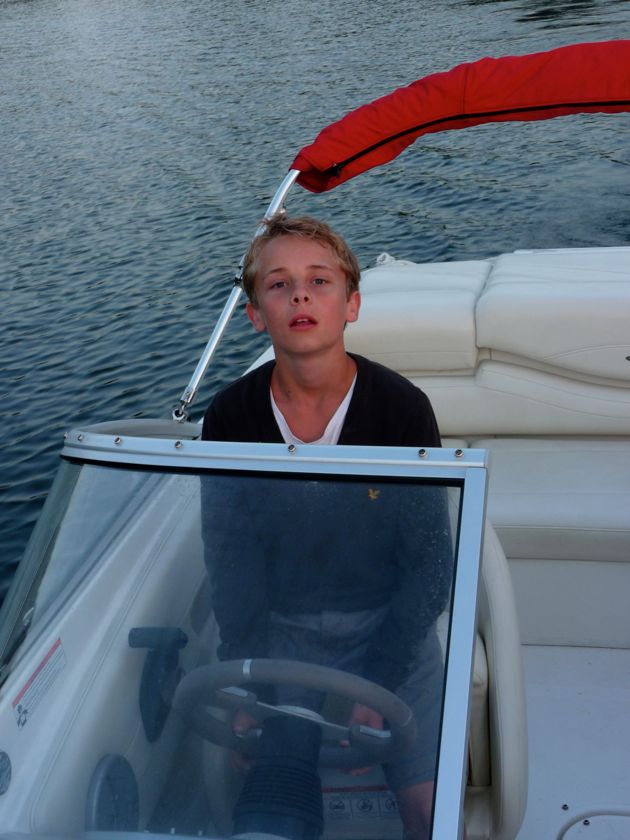 We also did some boat trips.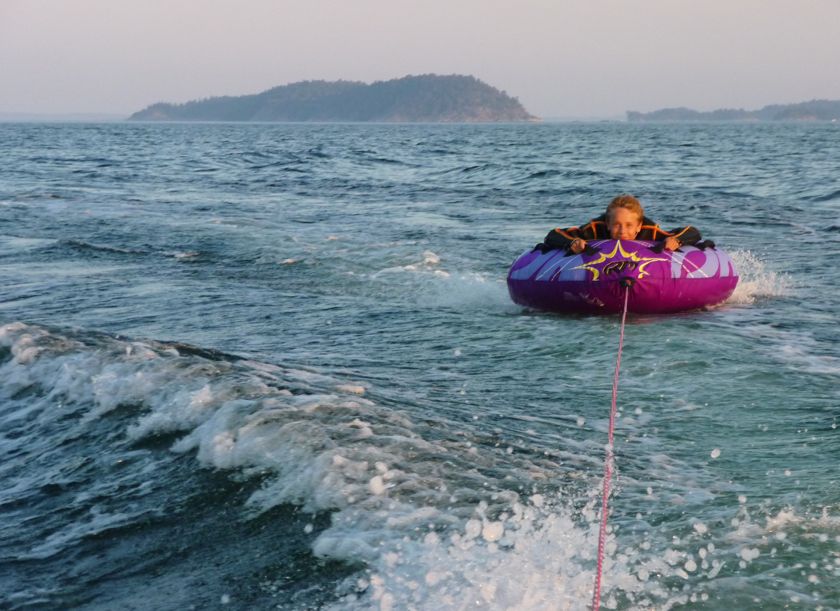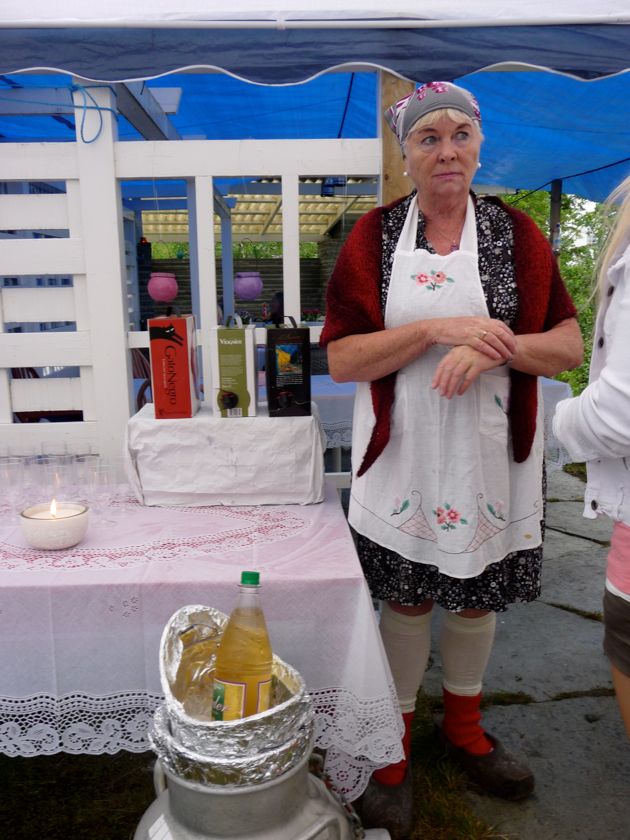 In mid July we had to leave sunny Stockholm for rainy Bergen to celebrate Björn's mother Dagrun's 70th anniversery.
The party was held at Björn's sister Kari's summer house at Fusa.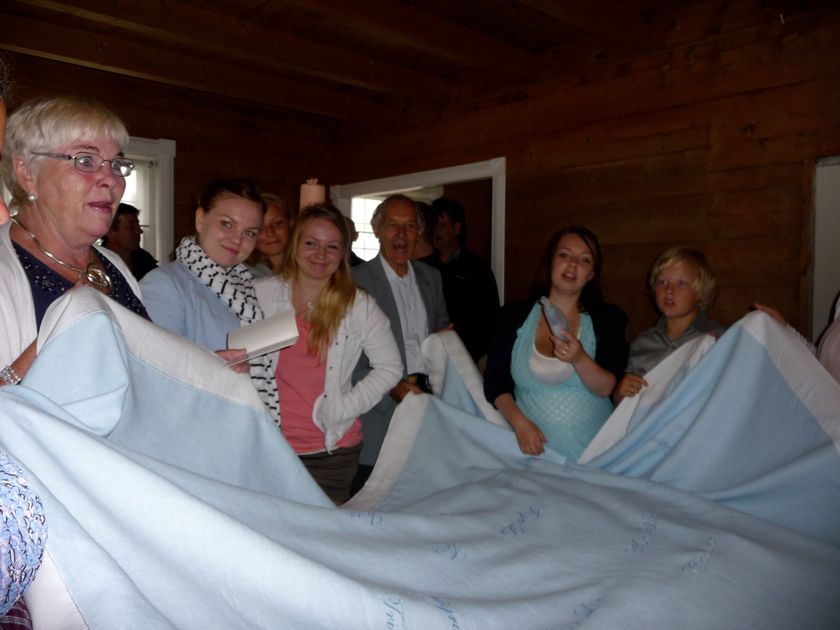 From Malotte's mother Anita Dagrun got a table cloth embroidered with the names of all Dagruns children, grandchildren and great-grandchildren.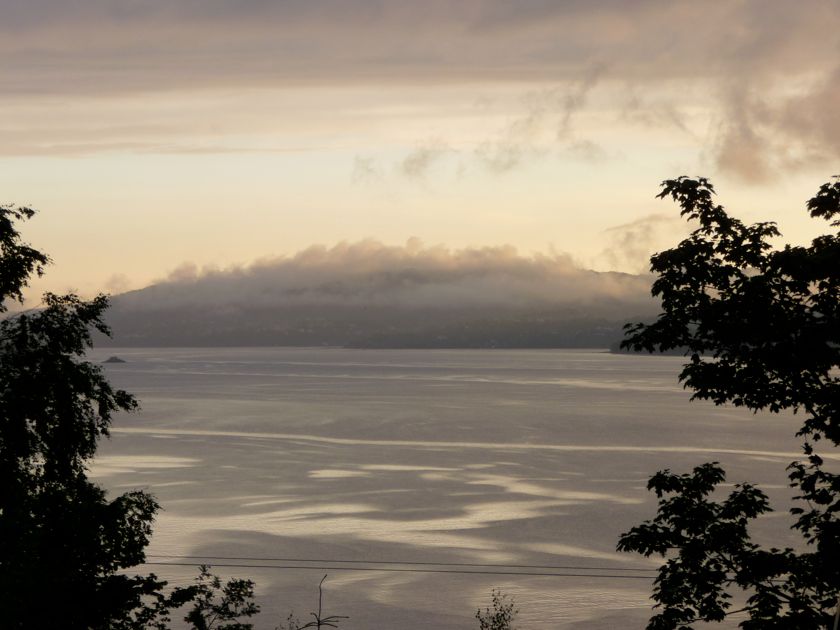 Fusa view part 1.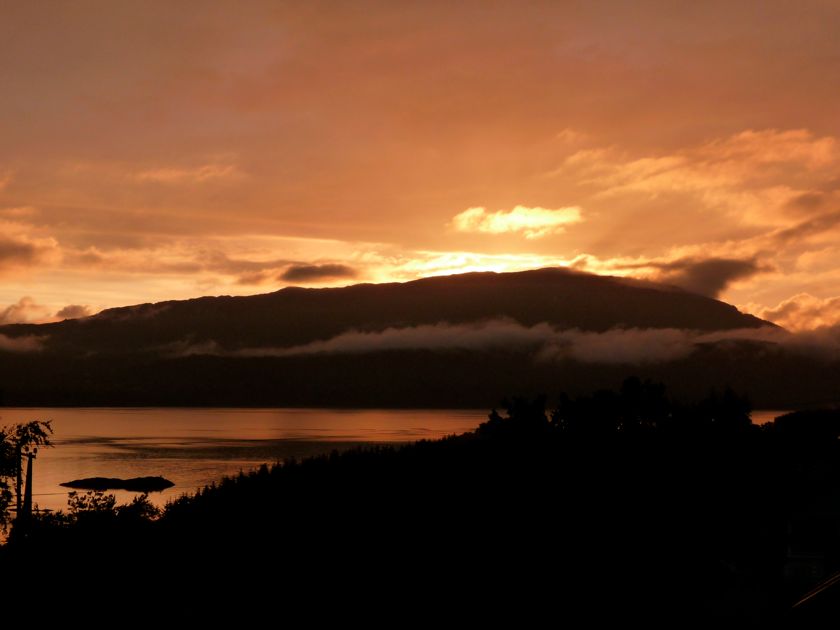 Fusa view part 2.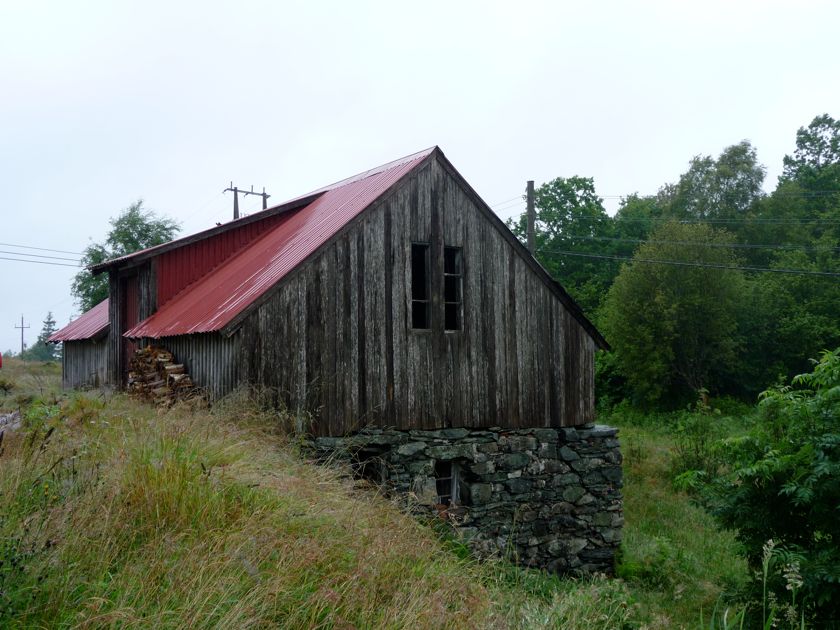 We also managed a visit to Bjelkaröy where Dagrun and Olav have their summer house. (Not the one on the photo :-)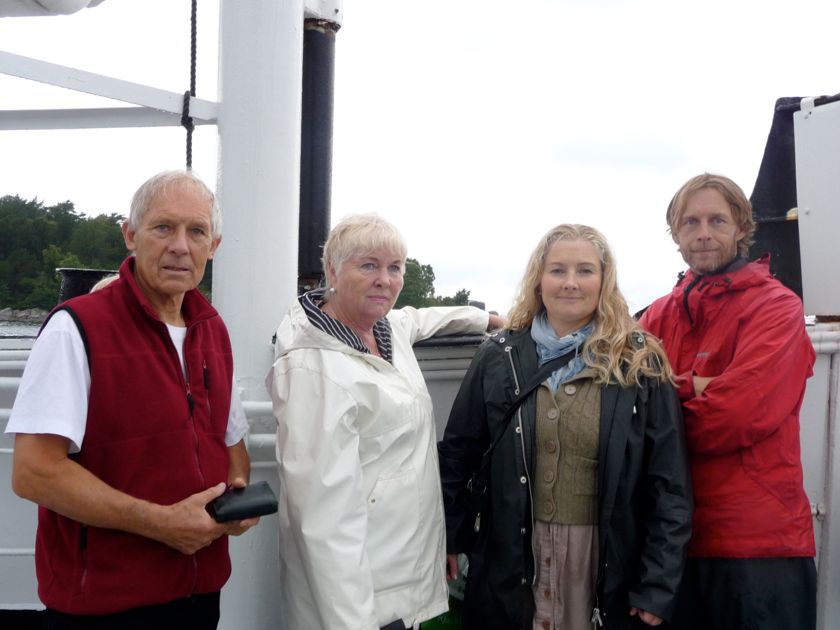 On the Bjelkaröy ferry. Olav, Dagrun, IngerLise and Björn.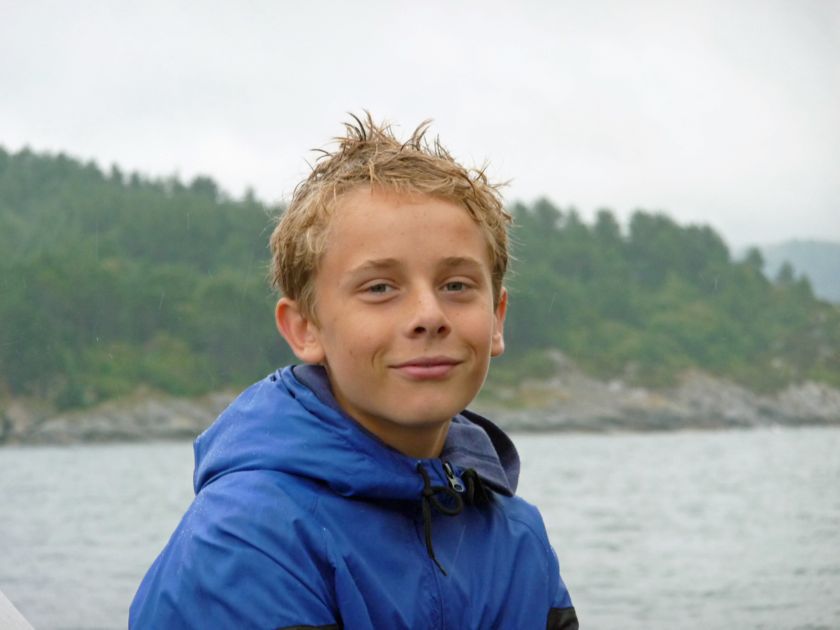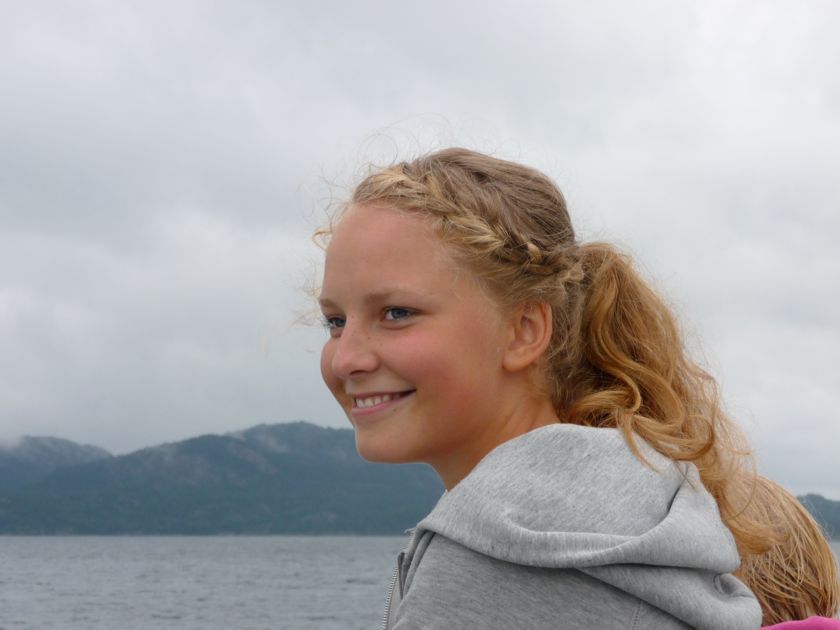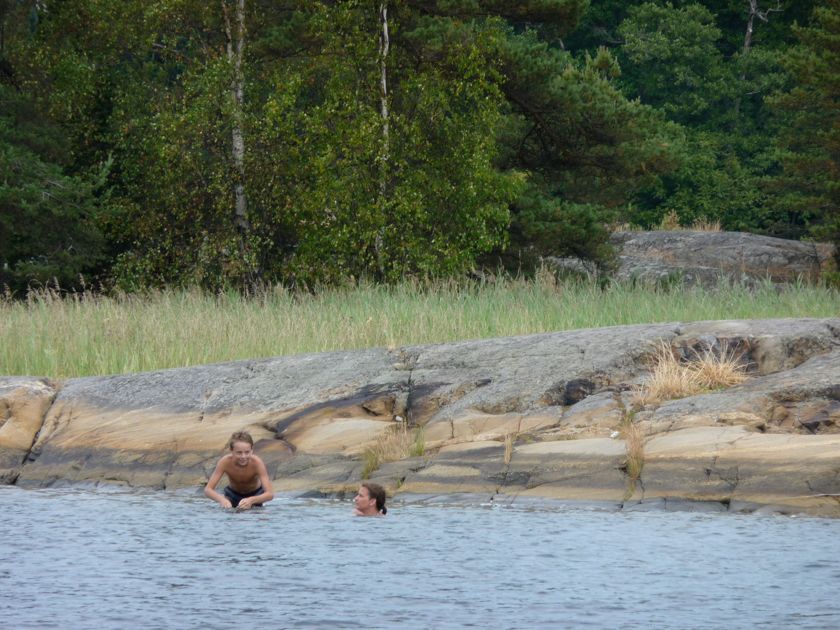 When we came back to Ingarö and the warm weather we took the boat to an inlet where it must have been 27-28 degrees in the water.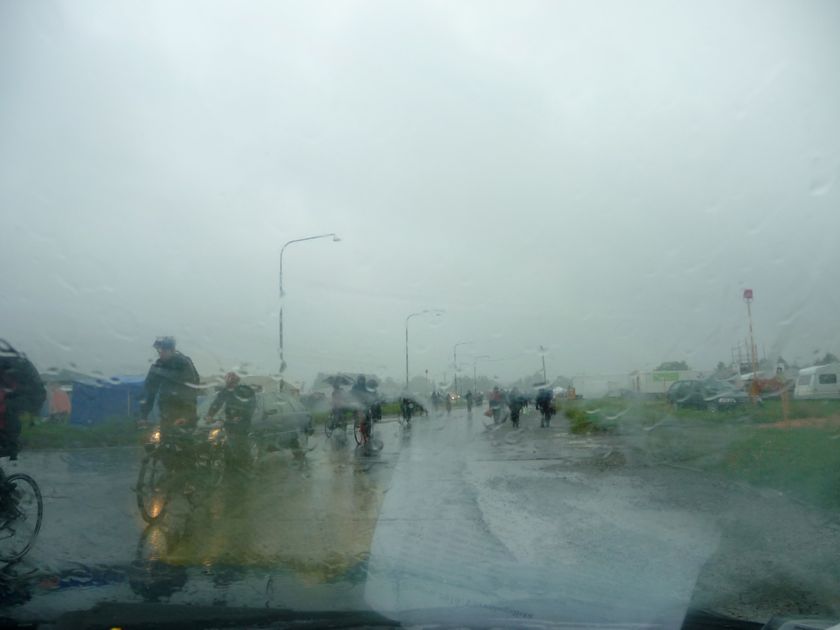 But soon after our return Björn and Channa went to Örebro to participate in O-ringen, the biggest orienteering competition in the world.
In Örebro it rained.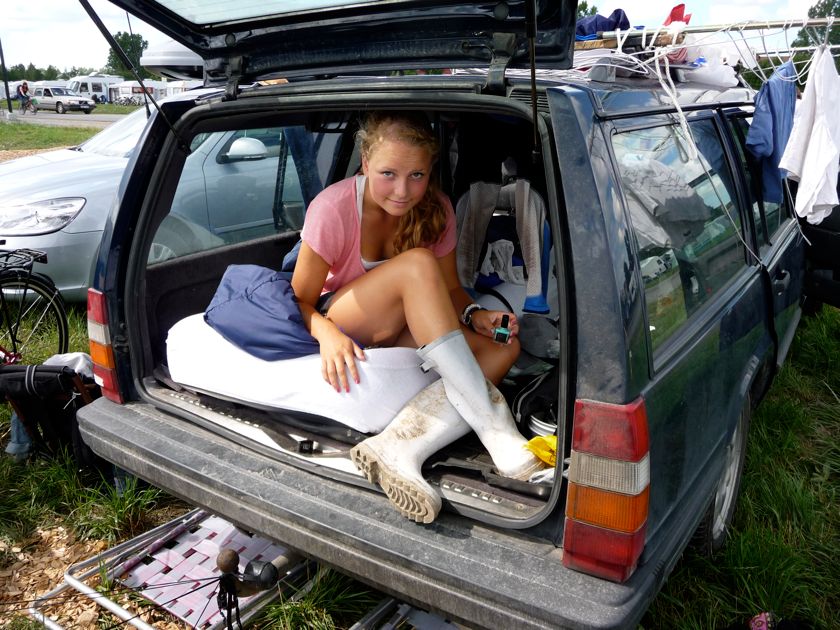 Channa taking refuge in the car.


Finish?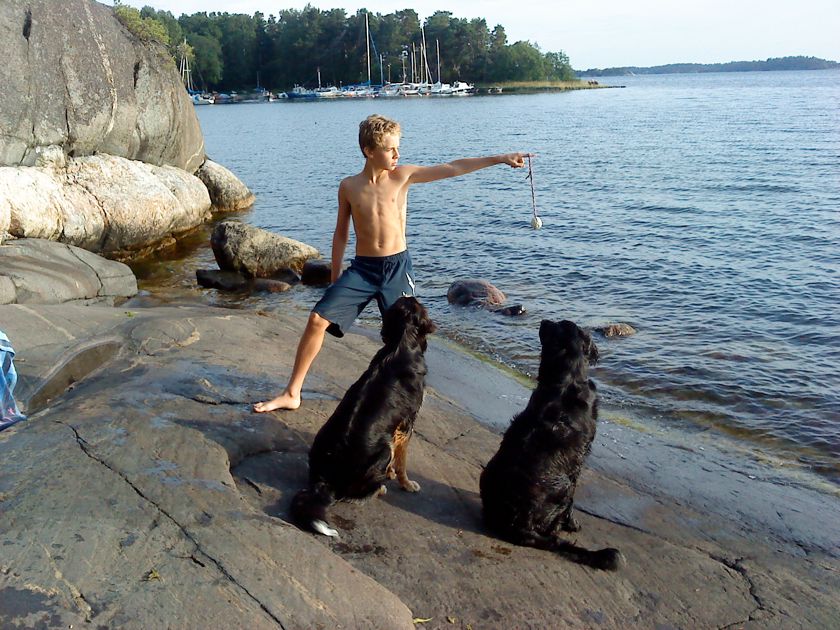 On Ingarö the weather was better and we continued to swim.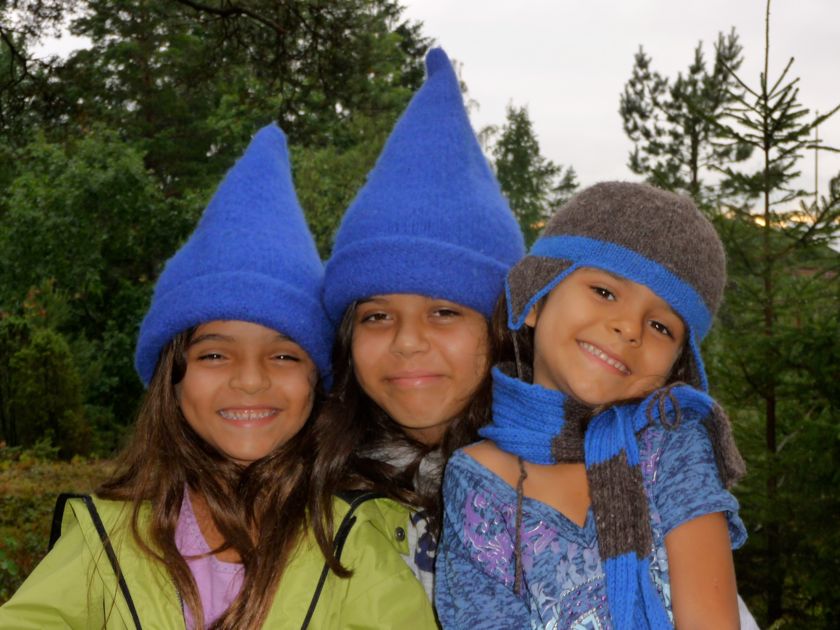 In August Malotte's brother Mathias was in Sweden a came to visit with his girls Ella, Greta and Galadriel (Gali). Here they have found some of Dagruns creations.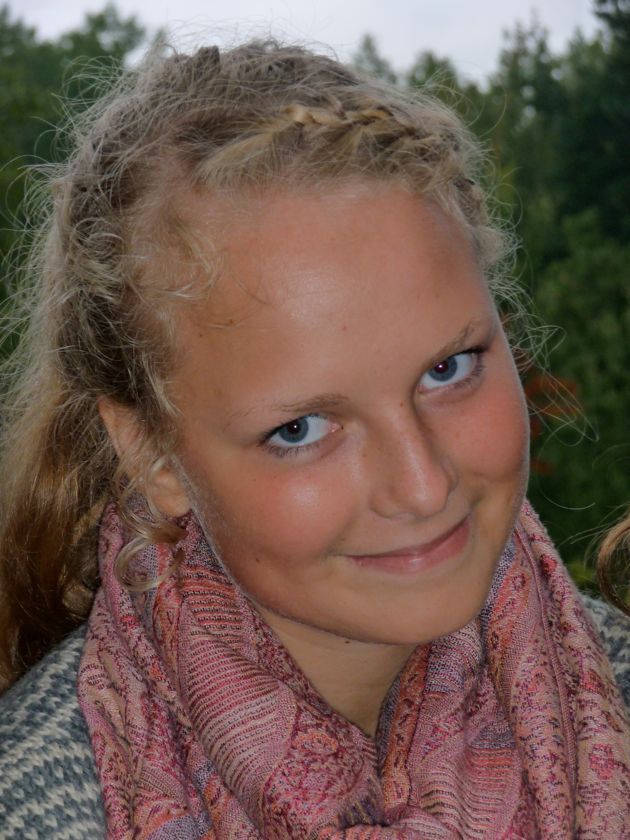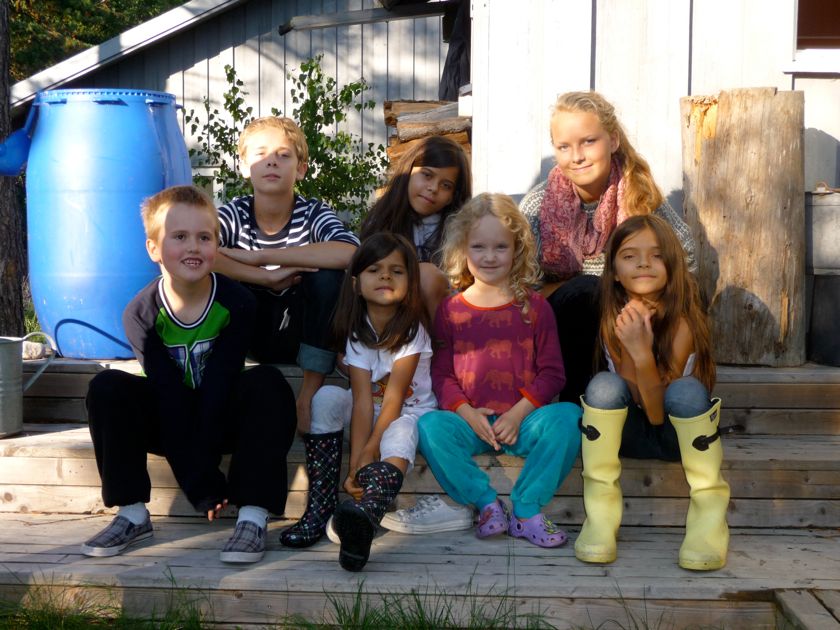 The Westman family gathered at Anita's summerhouse Hölö.
Back: Noak, Ella, Channa
Front: Felix, Gali, Juni, Greta.


Back: Fredrik, Mattias, Anita, Björn
Front: Malin, Malotte, Sonia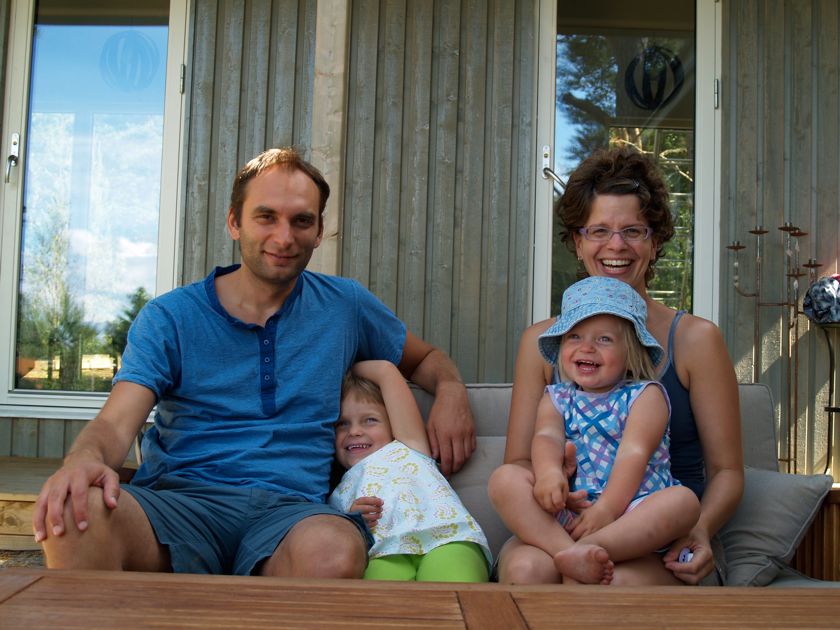 The König-Öberg family visiting Ingarö. Max, Sigrid, Naemi, Julia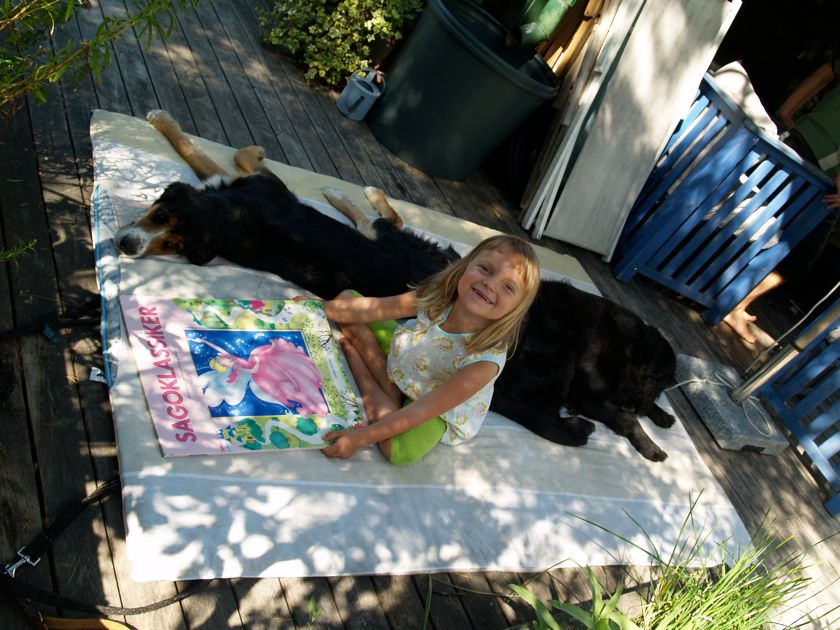 Sigrid has found a book. And two dogs. What more can you ask?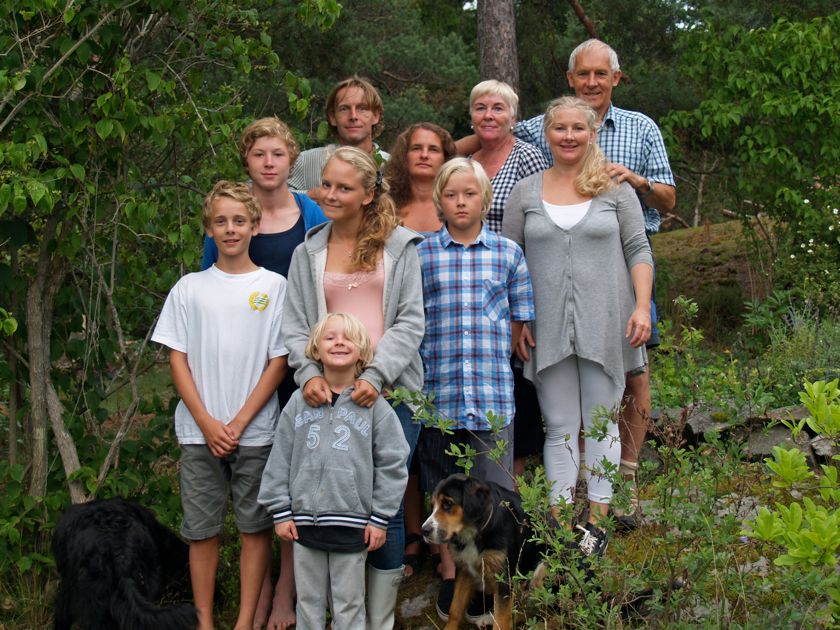 The last week of the summer vacation we got a visit from Norway. Dagrun, Olav, IngerLise, Mathias, Sander och Noah.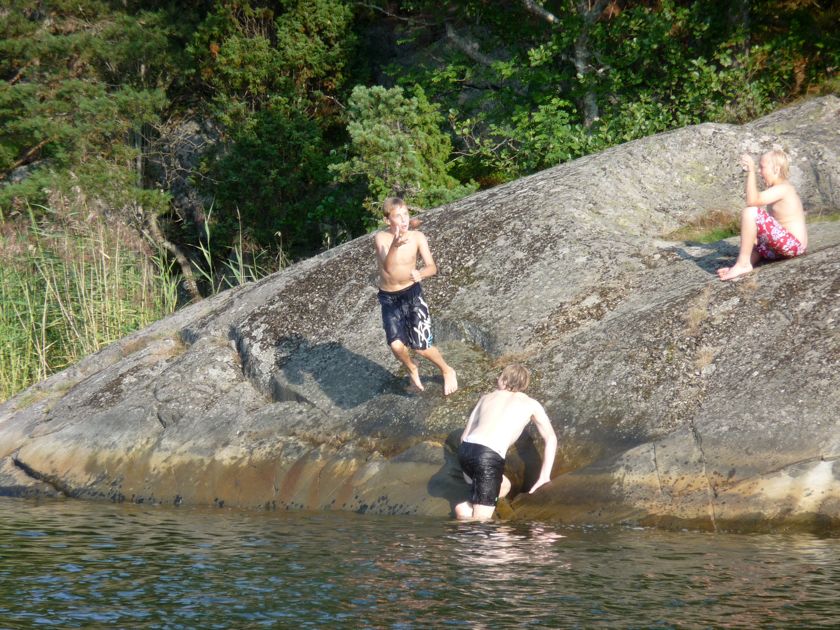 We brought the norwegians with us to our favorite swimming spot where the water still was quite warm.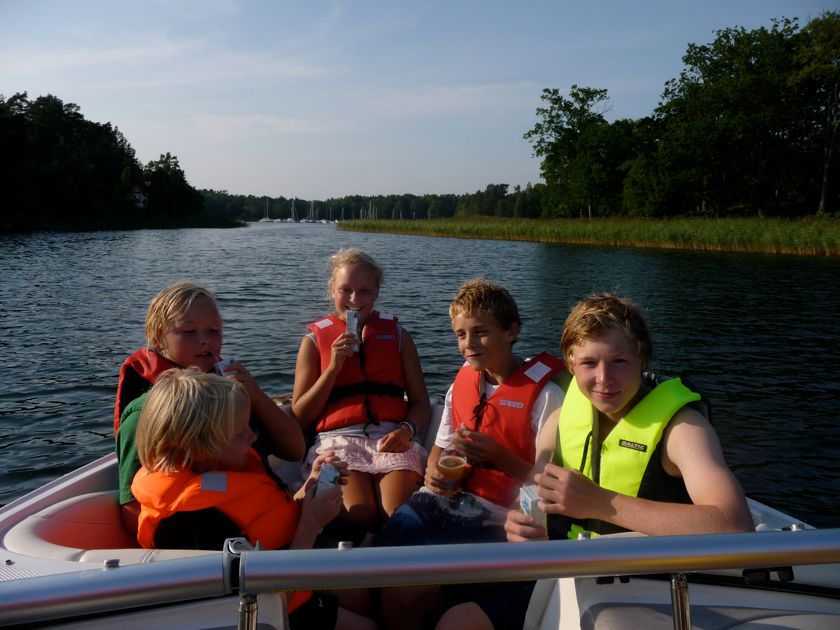 Through the channel.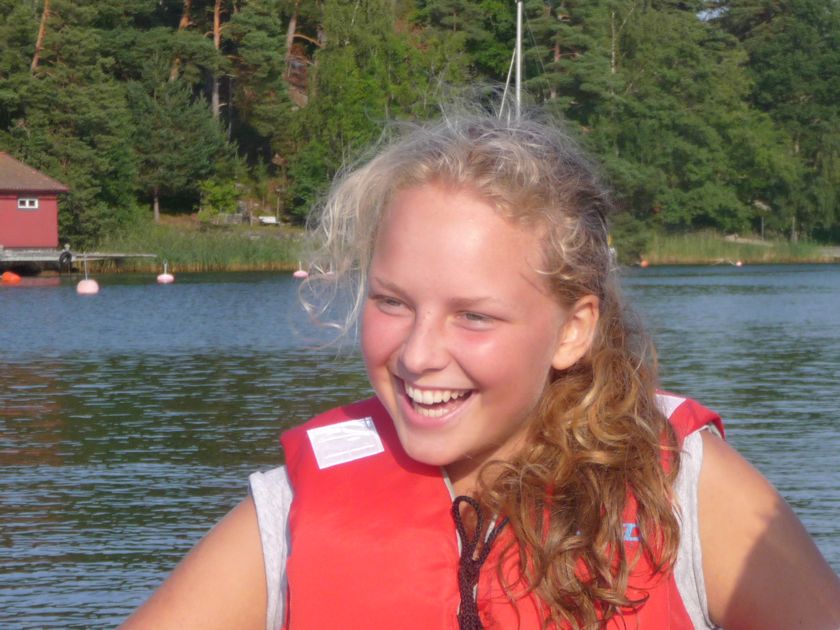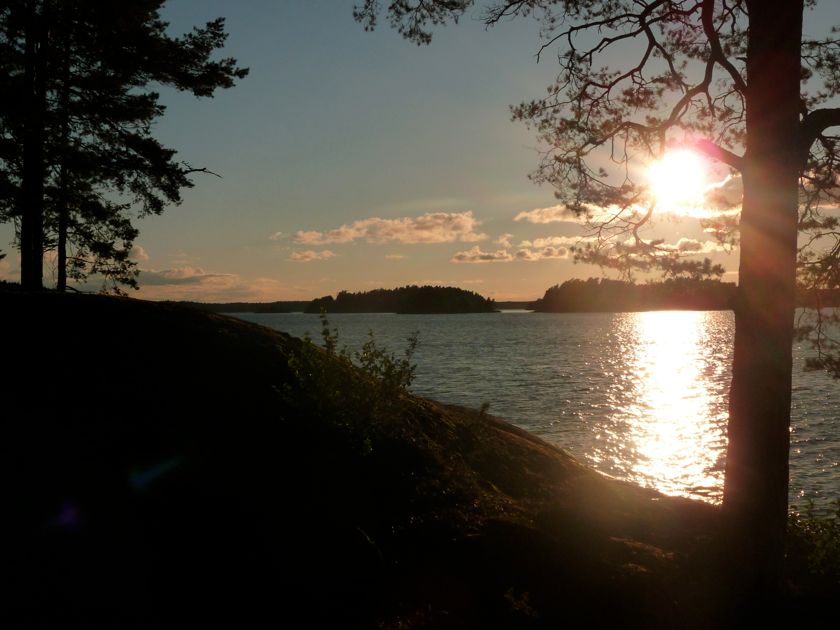 The last weekend in August Malotte went sailing with here colleagues at Prevas. The first night was spent at the small island Verkarna.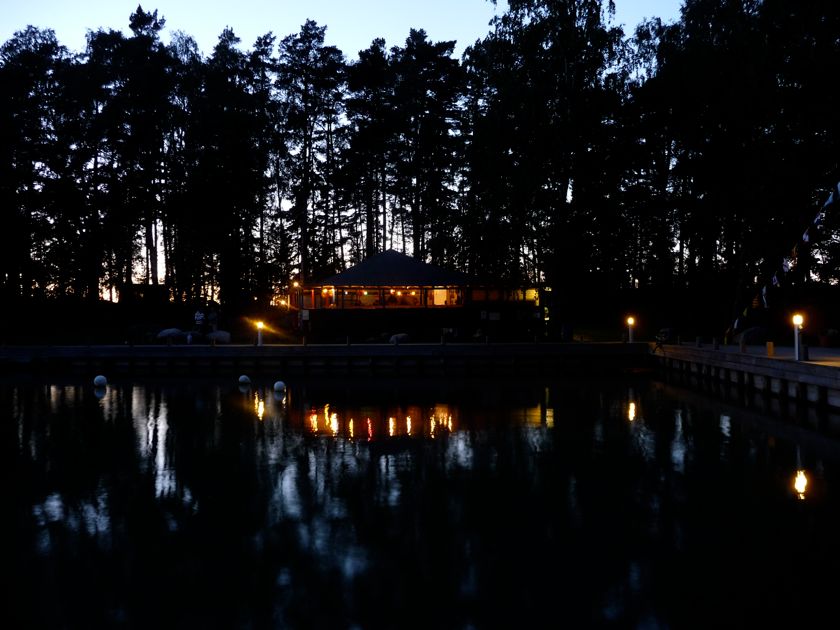 The second day we had a race to Bullerö. Even though we started last we were second at the goal. Here one of the competitors we left behind :-)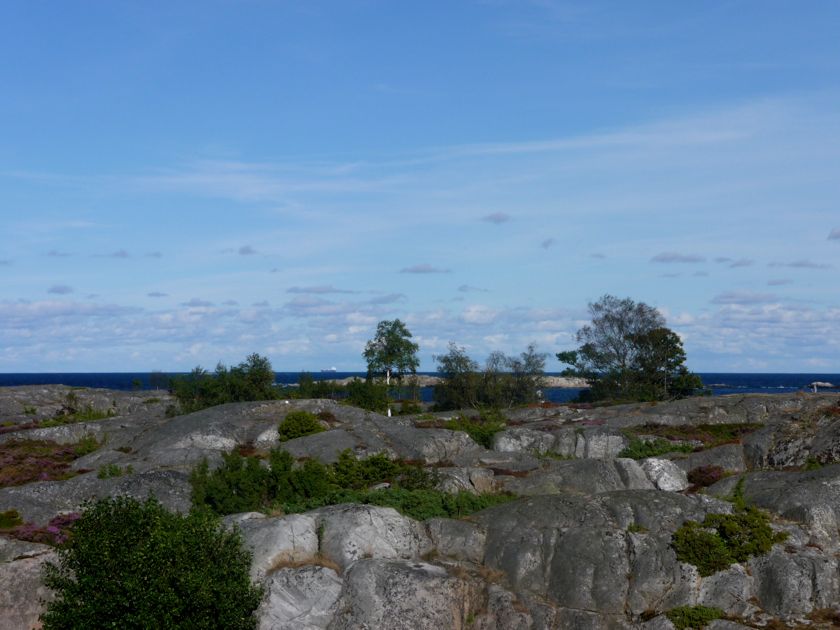 Bullerö is a neature reserve where the artist Bruno Liljefors had an atelier.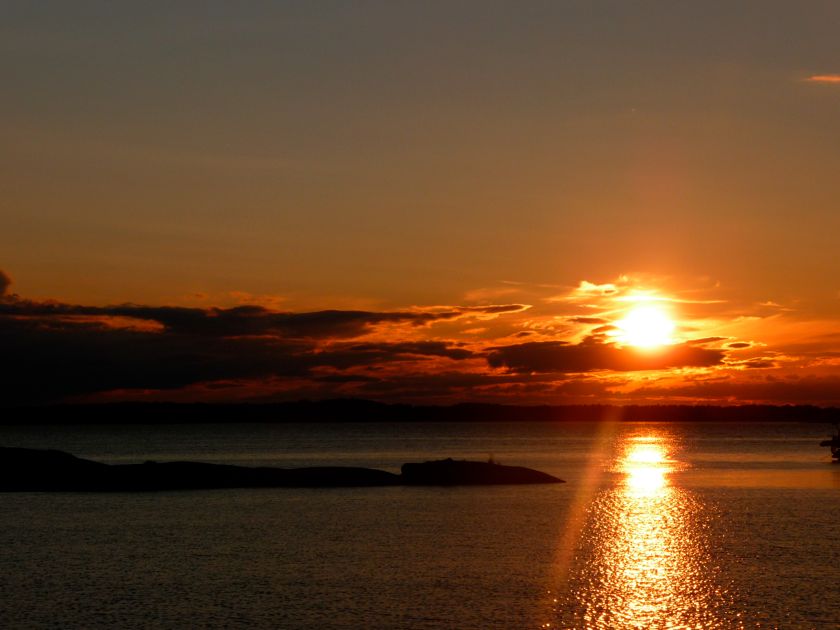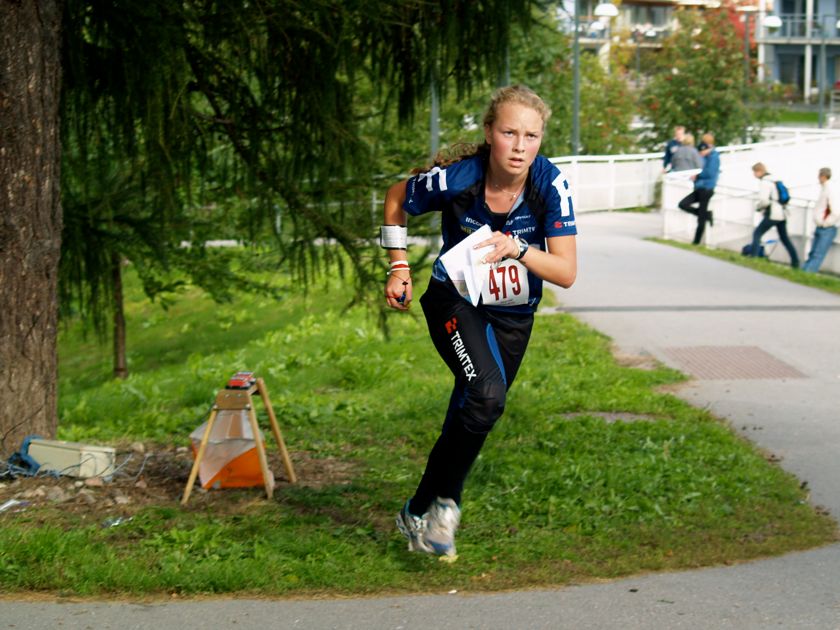 In the autumn Channa started high school. She has choosen the natural science program with an orienteering profile at Farsta Gymnasium and enjoys it very much.
Here she is participating in the national chanpminonship for schools that was held in Stockholm this year.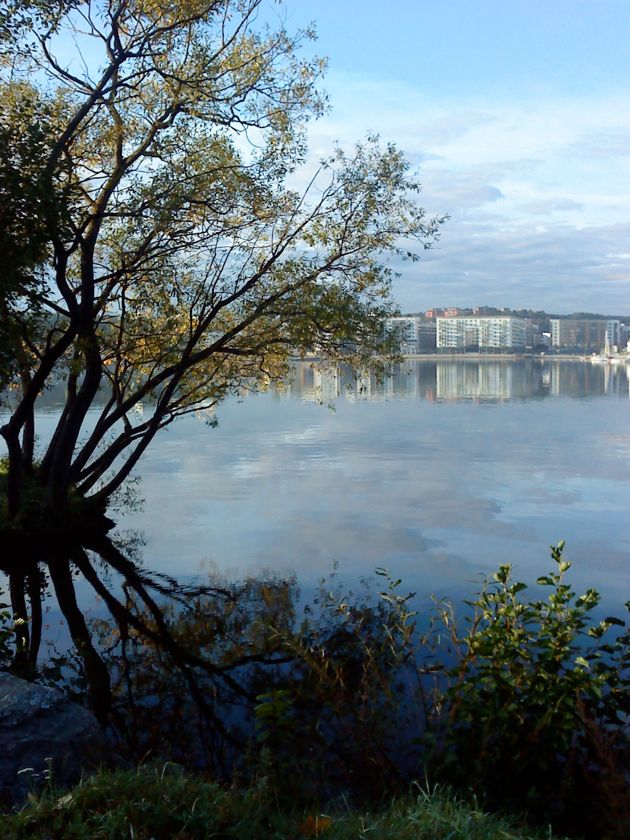 Malotte takes a walk in the Tanto park almost every morning and is sometimes rewarded by views like this.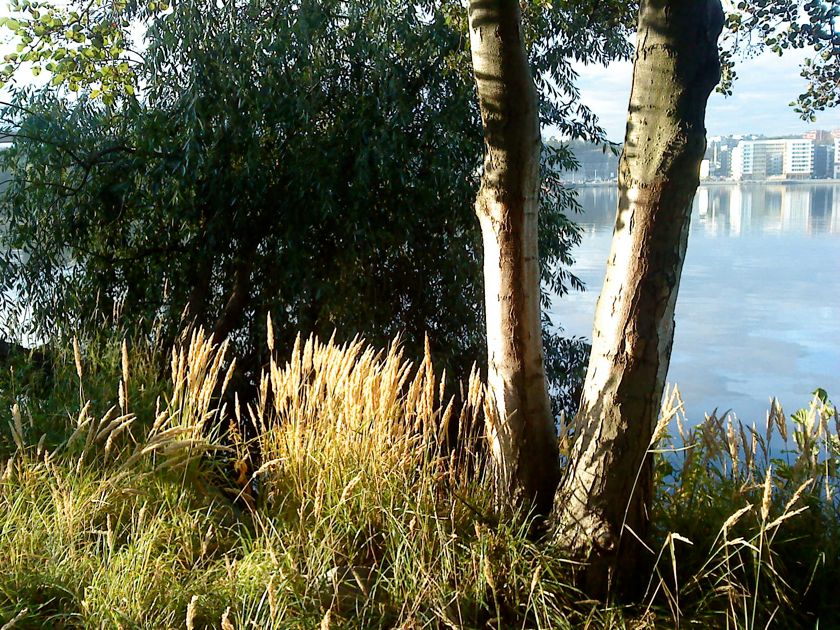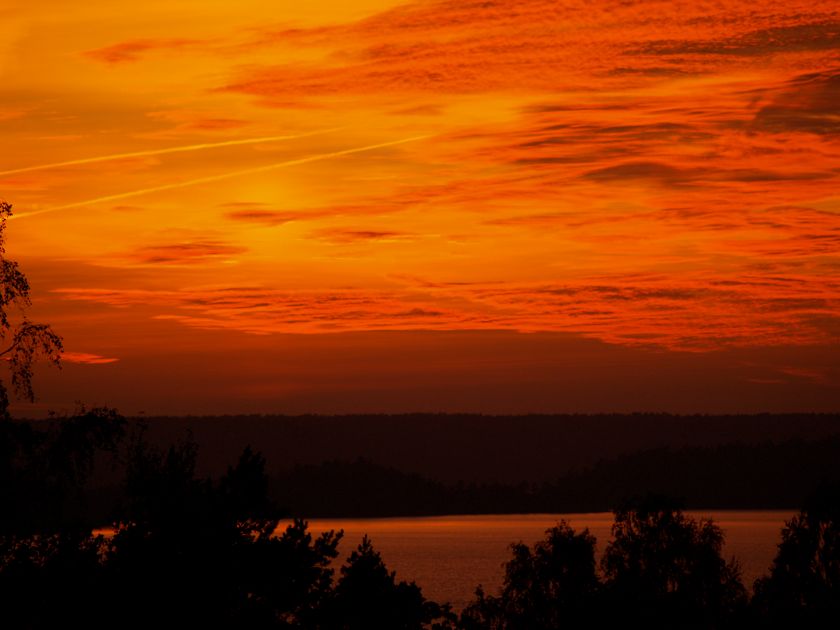 Sunset at Ingarö.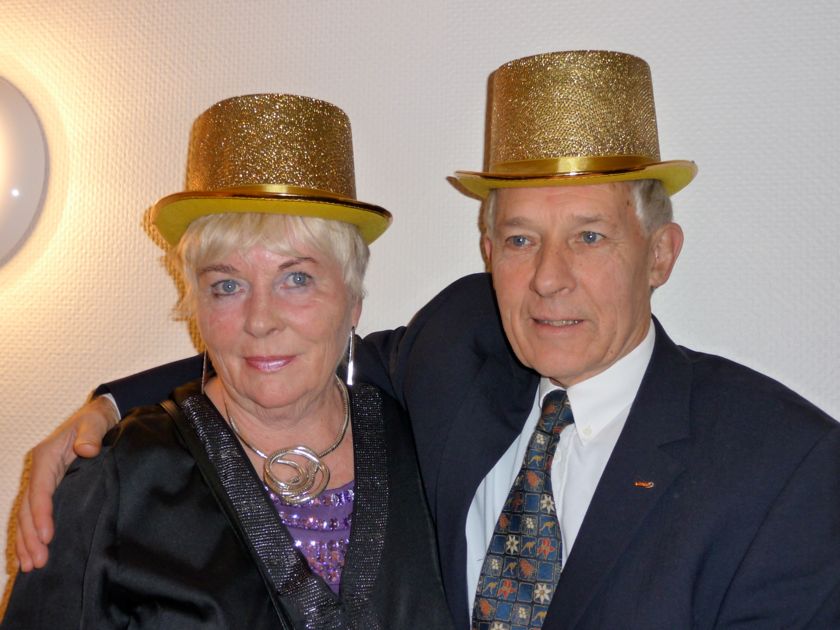 In November Björn, Channa and Noak went to Bergen to celebrate the gold wedding of Dagrun and Olav that happened the 19th.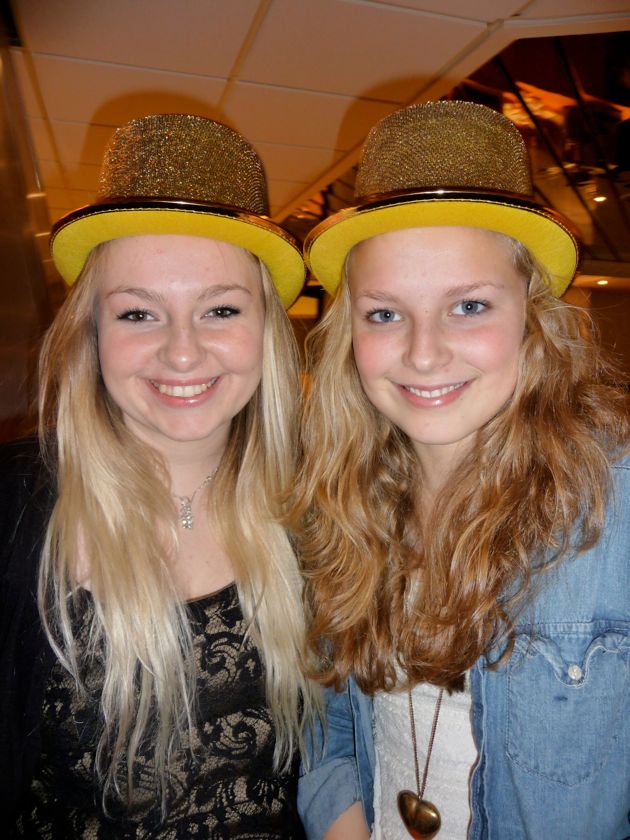 Channa with cousin Caroline.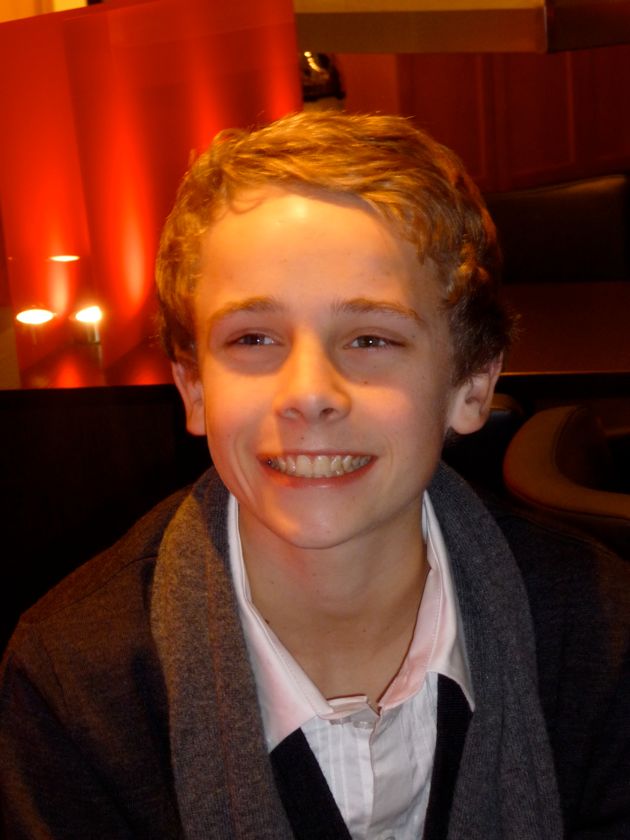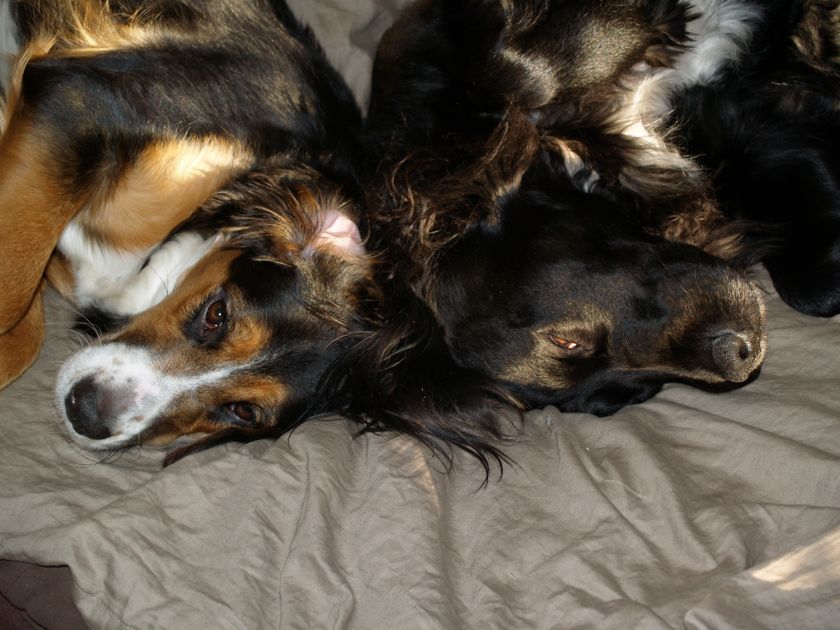 Tyra and Disa likes to occupy our bed.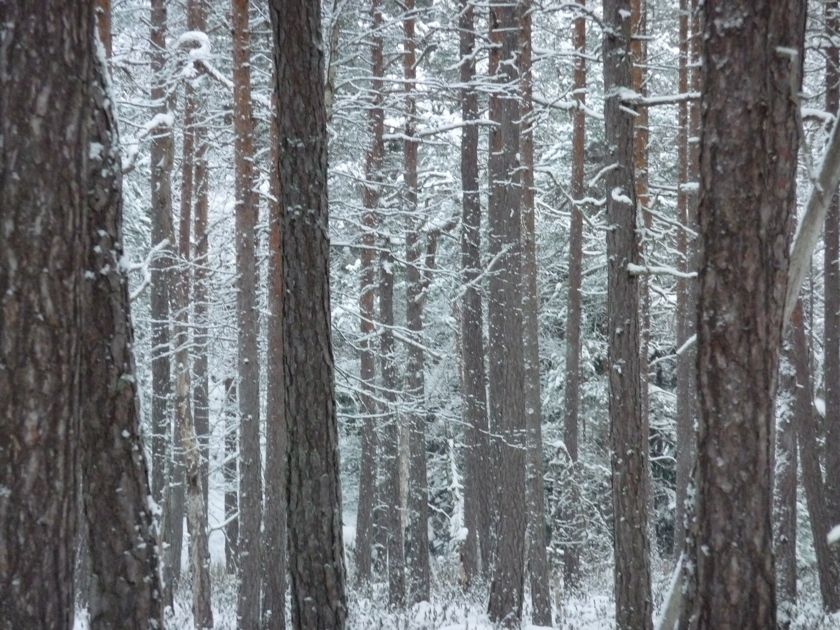 And then it became winter again. The period since November 24th is apparently the coldest in Stockholm since the 18th century.
The photos are from Tyresta national park.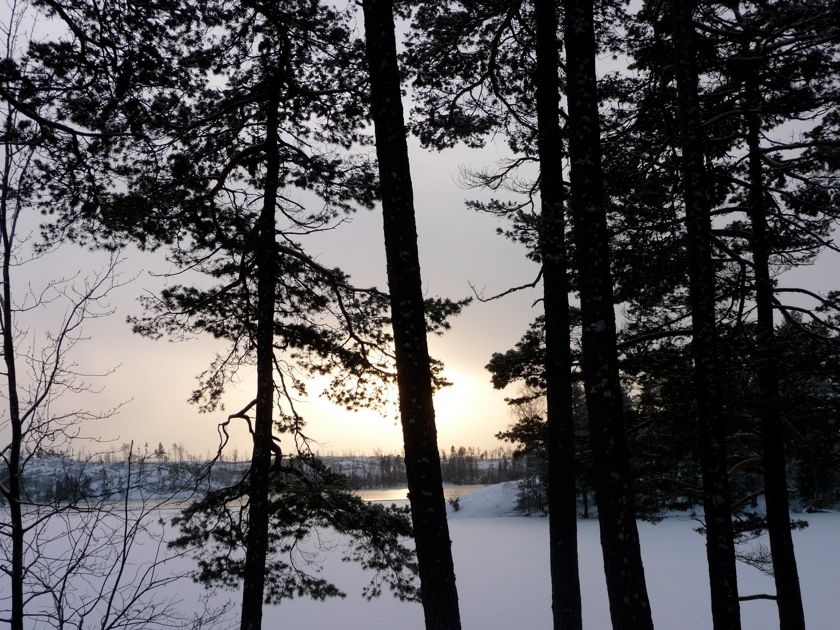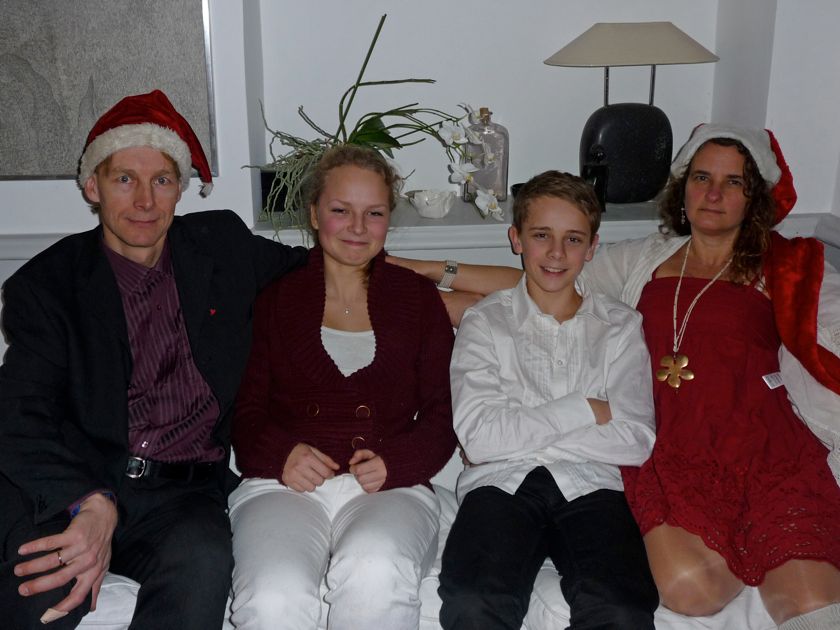 Christmas was quiet with a quick birthday visit to Malotte's mother Anita and a dinner with Malotte's father Stig and his wife Agneta since Malotte's sister Malin was abroad with her family.
We will go to Thailand on the 28th of December but for photos of that you will have to wait until next year :-)


Happy New Year!